Min Gon Chung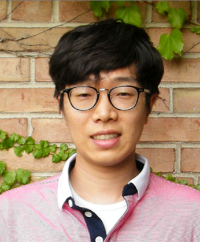 ---
Location:
CSIS (Manly Miles)
Major Advisor: Jack Liu
Hometown: Seoul, South Korea
Biography: Obtained a B.S. and M.S. from the School of Civil and Environmental Engineering at Yonsei University in Seoul, South Korea. My area of interest is interdisciplinary studies, between ecology, statistics, socioeconomics, and geography, to integrate multiple disciplines and techniques. I am particularly intrigued by studying the interactions between ecosystems services, human well-being, and their linkages in Coupled Human and Natural Systems (CHANS). I am especially interested in continuing my research in mapping and valuing ecosystem services with a modern spatial analysis method, and in bringing together socioeconomic data with ecological models by using statistical models. I would like to suggest scientific guidelines for conservation and sustainable use of biodiversity and ecosystem services.