Ronak Sripal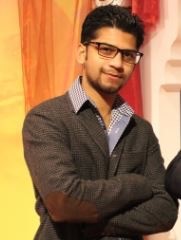 ---
Location:
Natural Resources
---
Department of Fisheries and Wildlife

---
Major Advisor: Meredith Gore
Biography: I received a B.Sc. in Environmental Science from N. V. Patel College, India, with a thesis titled, "Marine benthic Algae as metal biomarker in selected areas of Gulf of Kutch, India." I then received an M.S. in Environmental Conservation from the University of Massachusetts, Amherst, titled, "Understanding stakeholders' perception towards human-wildlife interactions and conflicts in a tiger landscape-complex of India." My research interested include human dimensions of wildlife conservation, community-based conservation, conservation criminology, social-science survey, wildlife habitat management, watershed science and management, GIS, and ecosystem modeling.