Russ Mason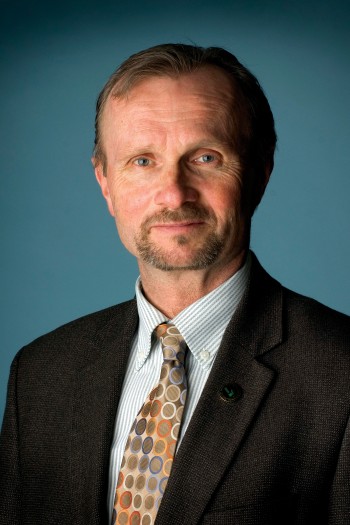 Department of Fisheries and Wildlife
Professor
Wildlife Division Chief, Michigan DNR
Biography: Dr. Russ Mason has been the chief of the Michigan Department of Natural Resources' Wildlife Division since August 2008. From 2005 to 2008, he was the Game Chief of the Nevada Department of Wildlife. From 2001 to 2004, he served as Mammals Research Program Manager for the U.S. Department of Agriculture Wildlife Services in Fort Collins, Colorado, where he administered a national research program. From 1995 to 2001, Dr. Mason served as a supervisory research biologist for the USDA Wildlife Services in Logan, Utah, where he was the administrator of the Utah State University Field Station of the National Wildlife Research Center, focusing on predator ecology and predation management. From 1986 to 1995, he served as a supervisory research psychologist at the Monell Chemical Senses Center.
Dr. Mason has a bachelor's degree in psychology from DePauw University, a master's degree in animal learning from Clark University, and a Ph.D. in chemical ecology, also from Clark University. His training also included stints in physical chemistry at Brown University, and a post-doctoral fellowship in chemical ecology at the Monell Chemical Senses Center at the University of Pennsylvania.
Dr. Mason has always had a special interest in preparing the next generation of wildlife professionals and has held faculty appointments in Fisheries and Wildlife, Biology, and Psychology Departments, and taught wildlife courses at the University of Pennsylvania, Utah State University, University of Wyoming, University of Nevada. Currently, he is an adjunct faculty member at Michigan State University, where he has taught the Art and Science of Wildlife Management (seminar, upper level undergraduates, and graduate students).