Plat Books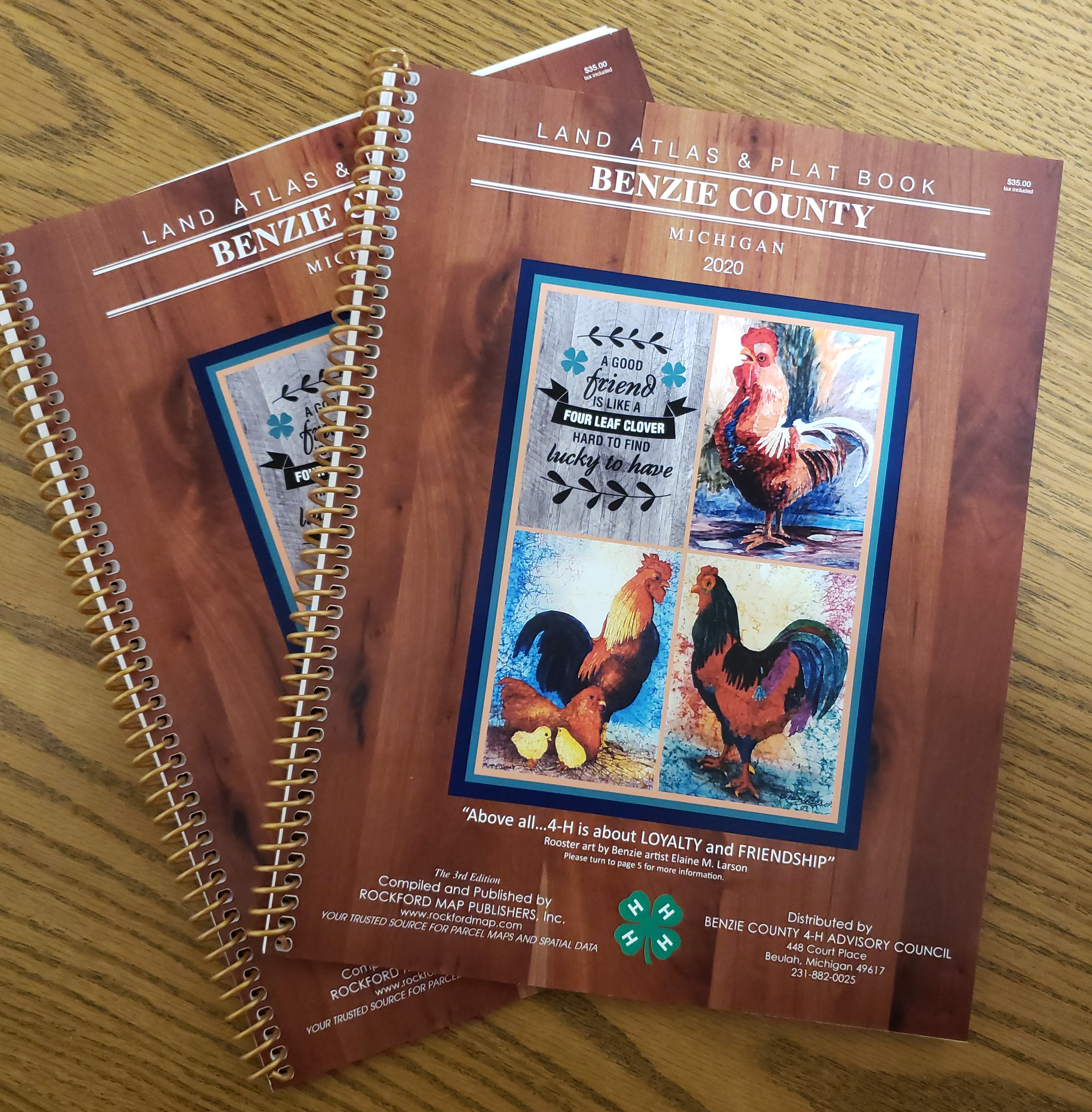 The 2020 Edition of the Benzie County Land Atlas & Plat Book is here! It is currently selling for $35. Books can be found at the following locations:
Lake Ann Grocery, Lake Ann
Treasurer's Office, Benzie County Government Center
MSU Extension Office, Benzie County Government Center, Lower Level
The books are also available by mail order through the MSU Extension office. The cost is $40 per copy, which includes the book, sales tax and postage and handling. Call 231-882-0025 for mailing instructions.
Our 2020 Edition includes digitally created Township maps, including a property ownership listing, Benzie County Government Directory, a School District map, a soil map, City and Village maps and much more.
The front cover beautifully displays artwork from one of Benzie County's own local artists, Elaine M. Larson. The title of this edition, "Above all...4-H is about LOYALTY and FRIENDSHIP", references the connection between loyalty and friendship to the 4-H program and its participants. Proceeds from sales of the book go towards 4-H activities, special events and scholarships.
The Benzie County Land Atlas and Plat Book is published by Rockford Map Publishers, Inc., Rockford, IL