Publications
---
Are you interested in an opportunity to highlight your biochar research in a GLBN Research Brief? Check out the Research Brief Guide for instructions and qualifications, and then reach out to the GLBN Program Coordinator at glbn@msu.edu.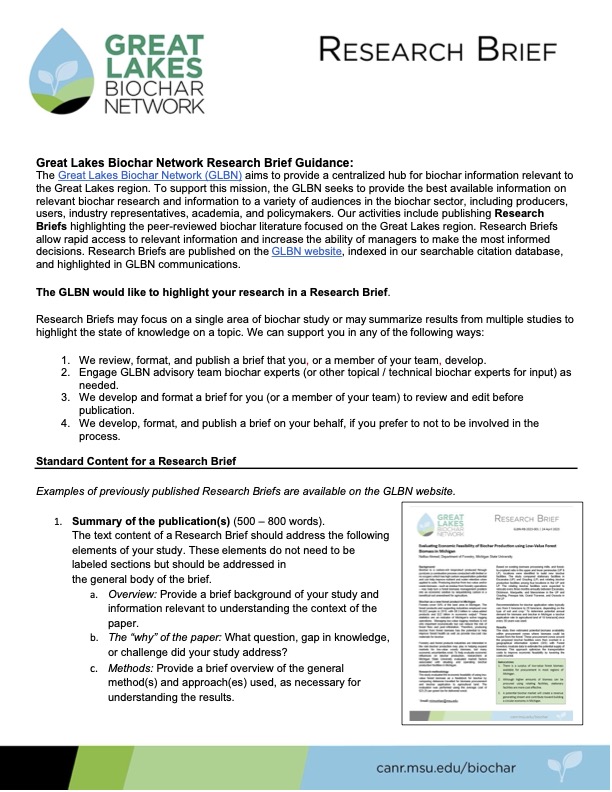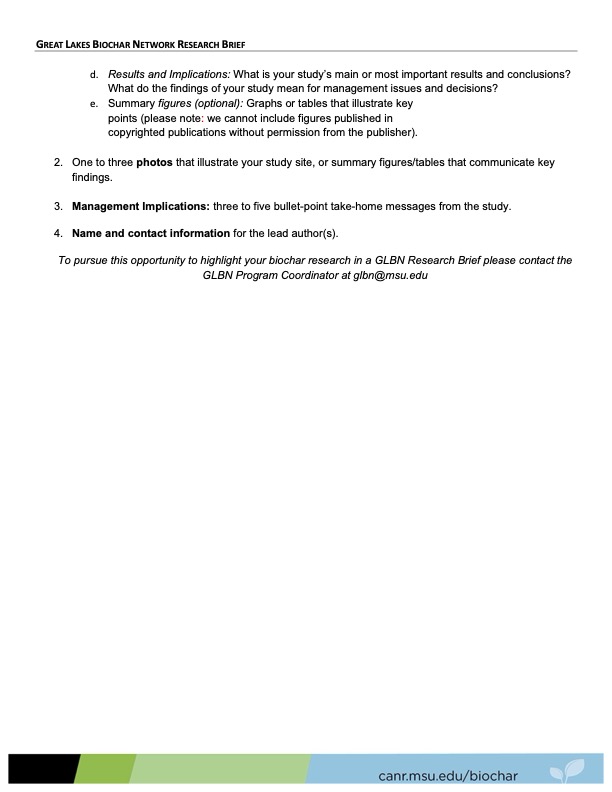 ---
Recent Publications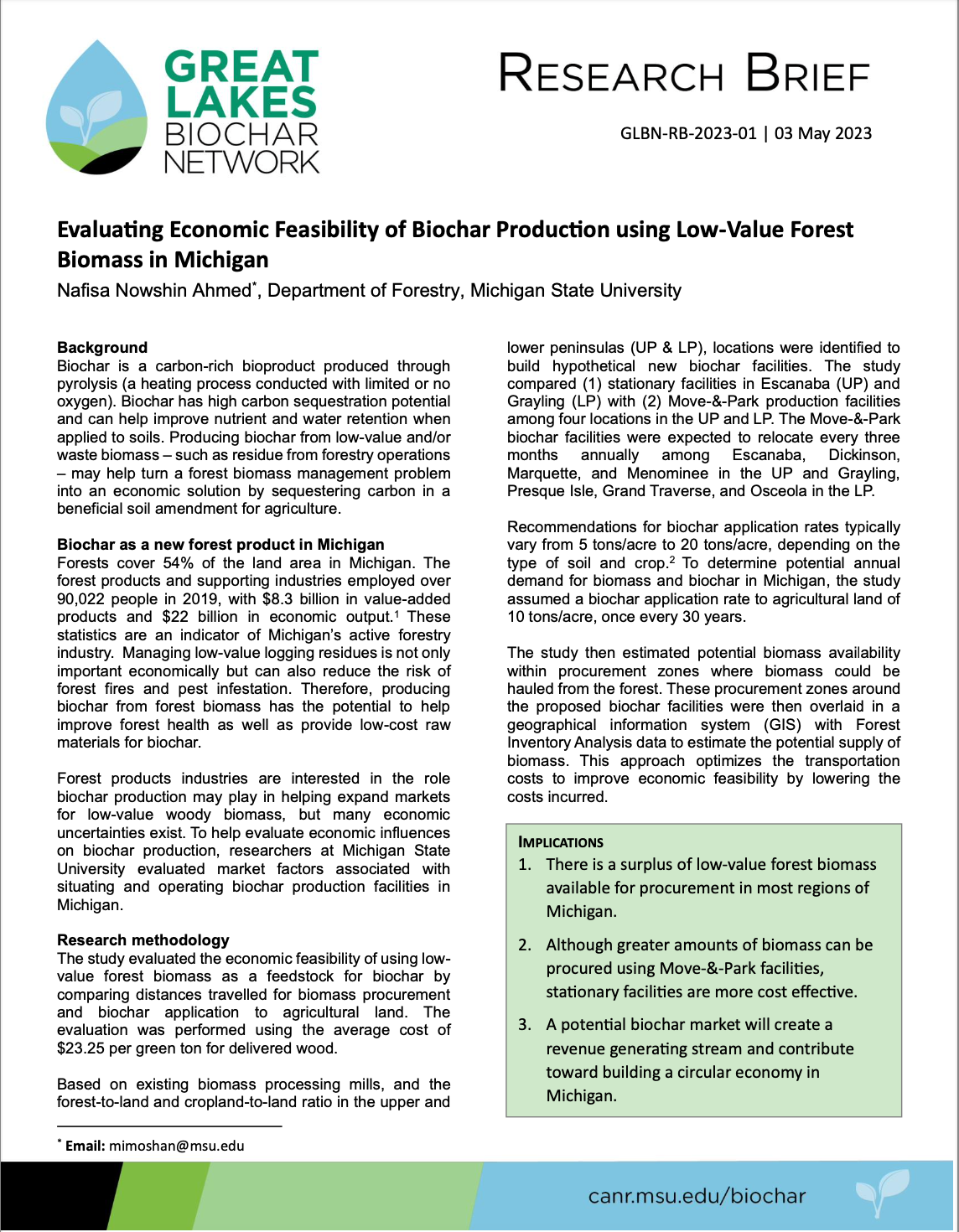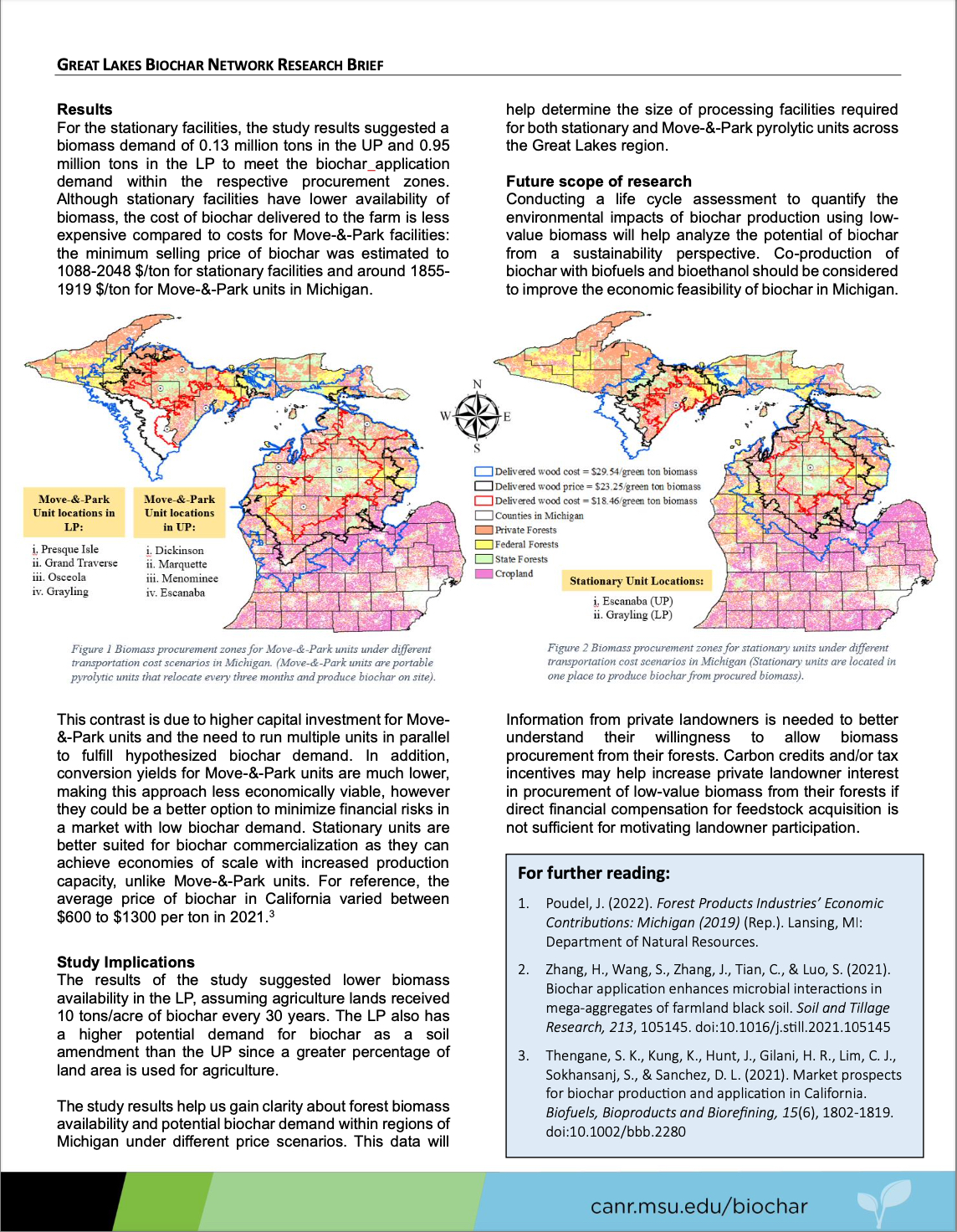 Nafisa is a master's student in the Department of Forestry at Michigan State University. She is a graduate research assistant at Professor Raju Pokharel's lab with a focus on forest biomass procurement for biochar production and its utilization as a soil amendment in agriculture. She has an academic background in engineering and renewable energy and is planning to pursue a Ph.D. in topics related to energy accessibility and climate policy.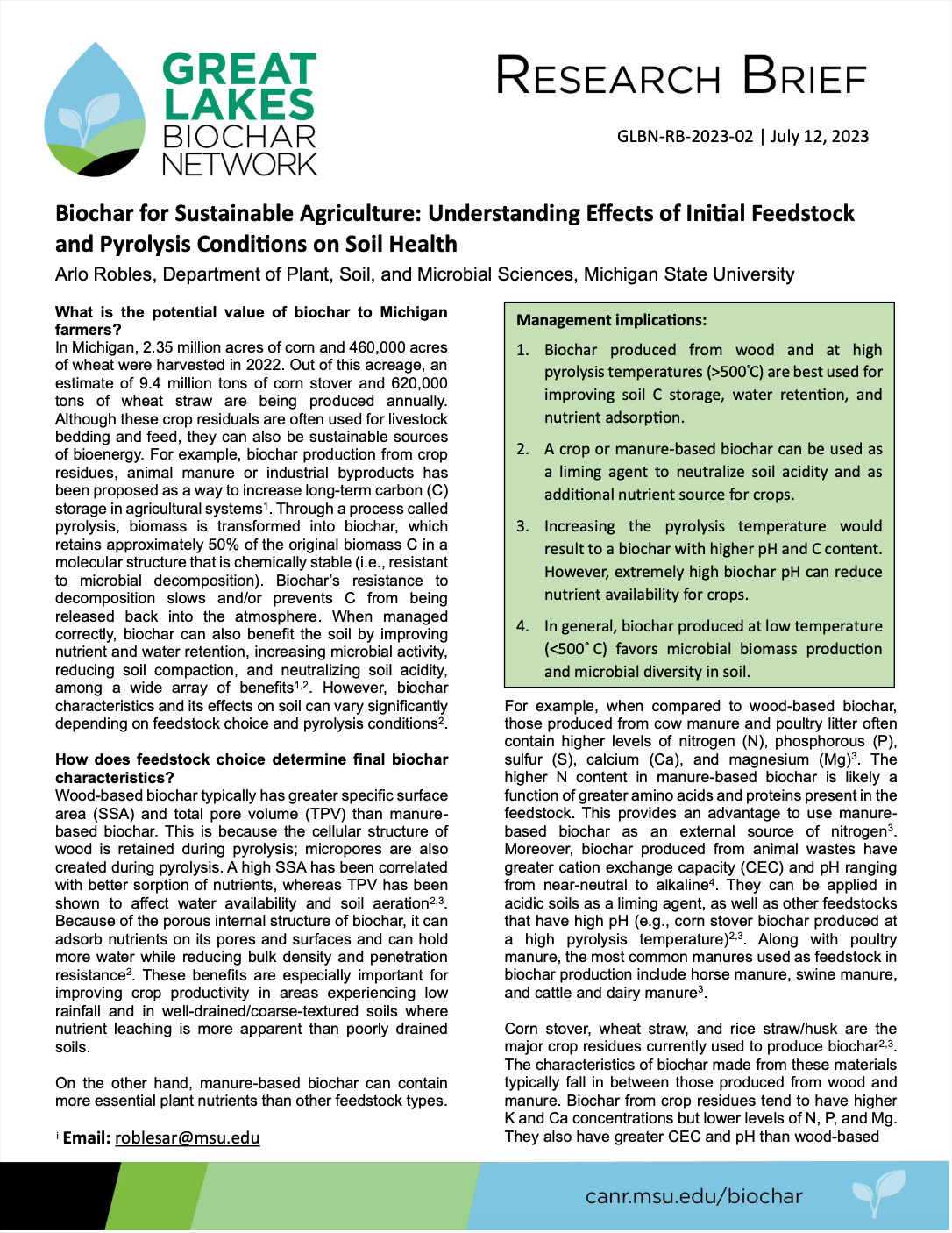 Arlo is currently pursuing a MSc degree in Crop and Soil Sciences at Michigan State University in East Lansing, MI. His research focus is on soil health and assessing the potential role of biochar on improving crop biomass production, yield, and overall profitability of corn-soybean cropping systems. He is also interested in determining how agricultural practices (e.g., cover cropping, N management) influence long-term C sequestration and greenhouse gas emissions.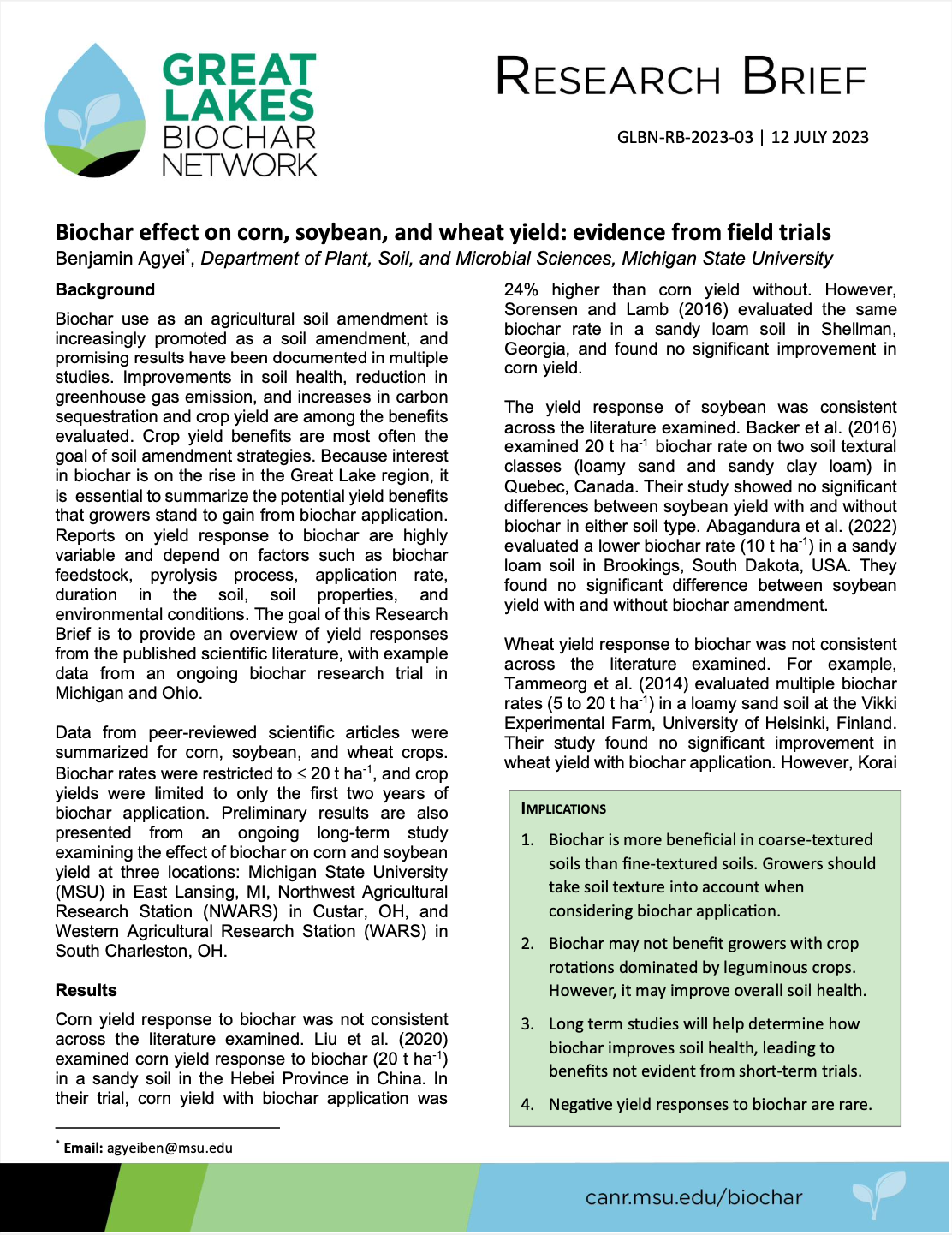 Benjamin Kwadwo Agyei is a PhD student in the Department of Plant, Soil and Microbial Science at Michigan State University. He is a graduate research assistant at Dr. Maninderpal Singh's Cropping System Agronomy lab. His research is focused on improving soil health in dominant cropping system in the Midwest through the adoption of sustainable practices such as biochar, cover crops, and conservation tillage. He has academic background in soil fertility and plant nutrition, and sustainable agriculture from University of Georgia, and University of Padova (Italy). After PhD, Benjamin is planning to continue in academia to do more biochar related research especially understanding how to effectively adopt biochar in no-till systems.