Understanding symbiotic interactions between fungi, bacteria and plants
The Bonito Lab studies the ecology and evolution of fungal-bacterial associations in plants and soils. We are particularly fond of below ground root-associated fungi including truffles, mushrooms, molds and the microbiomes of these hosts. Fungi in the plant microbiome provide important links between plants and soils that are functionally important to plant health and nutrition. As well as, nutrient cycles and the flow of energy through terrestrial ecosystems.
---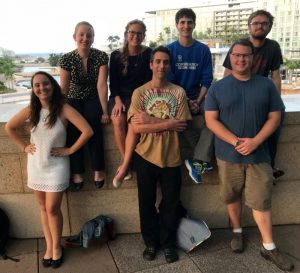 Gregory Bonito is an assistant professor in the Department of Plant Soil and Microbial Sciences at Michigan State University.
Send suggestions and comments regarding this website to Dr. Gregory Bonito