View information by type
2023 Program Update
Thanks for your continued interest in Breakfast on the Farm. When MSU Extension started Breakfast on the Farm in 2009, we never dreamed that we would help Michigan farmers welcome nearly 90,000 consumers to their farms! We are currently seeking host farms for the 2023 season. If you are interested in hosting an event, more information can be found under the "Information for Hosts" tab. We encourage you to follow us on Facebook as we share information with you about agriculture and farming in Michigan.
News
Published on September 20, 2019
Since 2009, forty Breakfast on the Farm events have been held in Michigan. After a one year break, Michigan State University Extension is once again looking for host farm families.

Published on July 22, 2019
On-farm events give consumers the opportunity to learn about modern dairy production.

Published on July 2, 2019
Dairy farmers work 365 days a year to provide wholesome and nutritious dairy products so consumers can enjoy them all year long!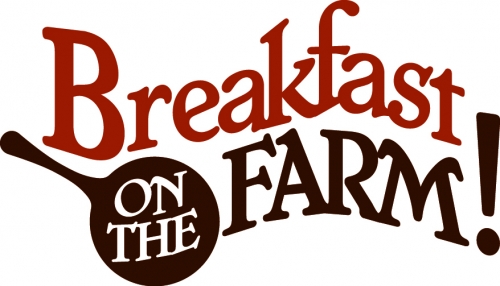 Since 2009, nearly 90,000 children and adults have attended Breakfast on the Farm events throughout Michigan to learn about where food comes from.
Michigan State University Extension brought the inaugural "Breakfast on the Farm" event to Dutch Meadows Dairy, a family-owned dairy farm owned by the Tony and Patti Jandernoa family near the mid-Michigan town of St. Johns, on June 20, 2009. Following the success of the initial event, interest in replicating Breakfast on the Farm led to the formation of several annual events across Michigan.