View information by type
2023 Program Update
Do you live in or around Mecosta County? Well, make sure to mark July 29 on your calendar! You will be able to take your family to Breakfast on the Farm hosted by the Okkema Family from De Grins Oer Dairy in Blanchard, MI. The event will include tours of the farm and great food. It is sure to be a fun time you won't want to miss! More information and online registration can be found on our "Find A Breakfast" page.
Looking for a free, fun educational farm tour? Mark your calendars for July 29 when Michigan State University Extension and De Grins Oer Dairy partner to give consumers a taste of modern dairy production.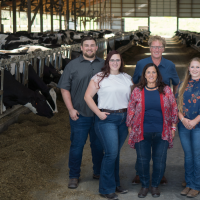 The Okkema family of De Grins Oer Dairy in Blanchard Michigan, is excited to host Breakfast on the Farm. Tjerk, Ramona and their family will welcome visitors on July 29 for a free, farm-cooked breakfast and self-guided tour.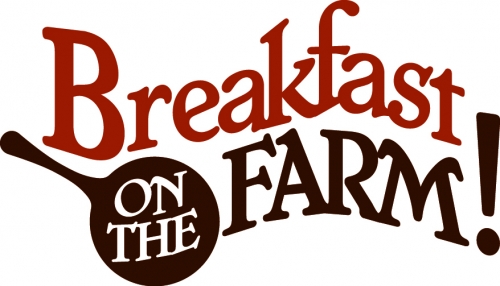 Since 2009, nearly 90,000 children and adults have attended Breakfast on the Farm events throughout Michigan to learn about where food comes from.
Michigan State University Extension brought the inaugural "Breakfast on the Farm" event to Dutch Meadows Dairy, a family-owned dairy farm owned by the Tony and Patti Jandernoa family near the mid-Michigan town of St. Johns, on June 20, 2009. Following the success of the initial event, interest in replicating Breakfast on the Farm led to the formation of several annual events across Michigan.