Find a Breakfast
Do you live in or around Mecosta County? Well, make sure to mark July 29 on your calendar! You will be able to take your family to Breakfast on the Farm hosted by the Okkema Family from De Grins Oer Dairy in Blanchard, MI. The event will include tours of the farm and great food. It is sure to be a fun time you won't want to miss!
When
Saturday, July 29, 2023
Time
9 a.m. – 1 p.m. with a farm-cooked pancake breakfast served from 9 a.m. to noon
Where
De Grins Oer Dairy
2386 Adams Rd.
Blanchard, MI 49310
Tickets
Free tickets will be available online and at the following locations starting June 29, 2023
Barryton- Mackersie Brothers
Big Rapids- Big Rapids Farm & Garden; MSU Extension
Blanchard- King's Trading Post
Clare- Johnston Elevator
Edmore- Home Township Public Library
Howard City- Off Season Sports Academy
Ionia- MSU Extension Office
Lakeview- Community First Credit Union
Mecosta- Kings Trading Post
Morley- Community First Credit Union
Mount Pleasant- Tractor Supply
Remus- Fate's Market; Remus Farm & Garden
Sidney- Sidney State Bank
Six Lakes- What's the Scoop
Stanton- Anderson and girls
For online registration, visit https://events.anr.msu.edu/BOTF23/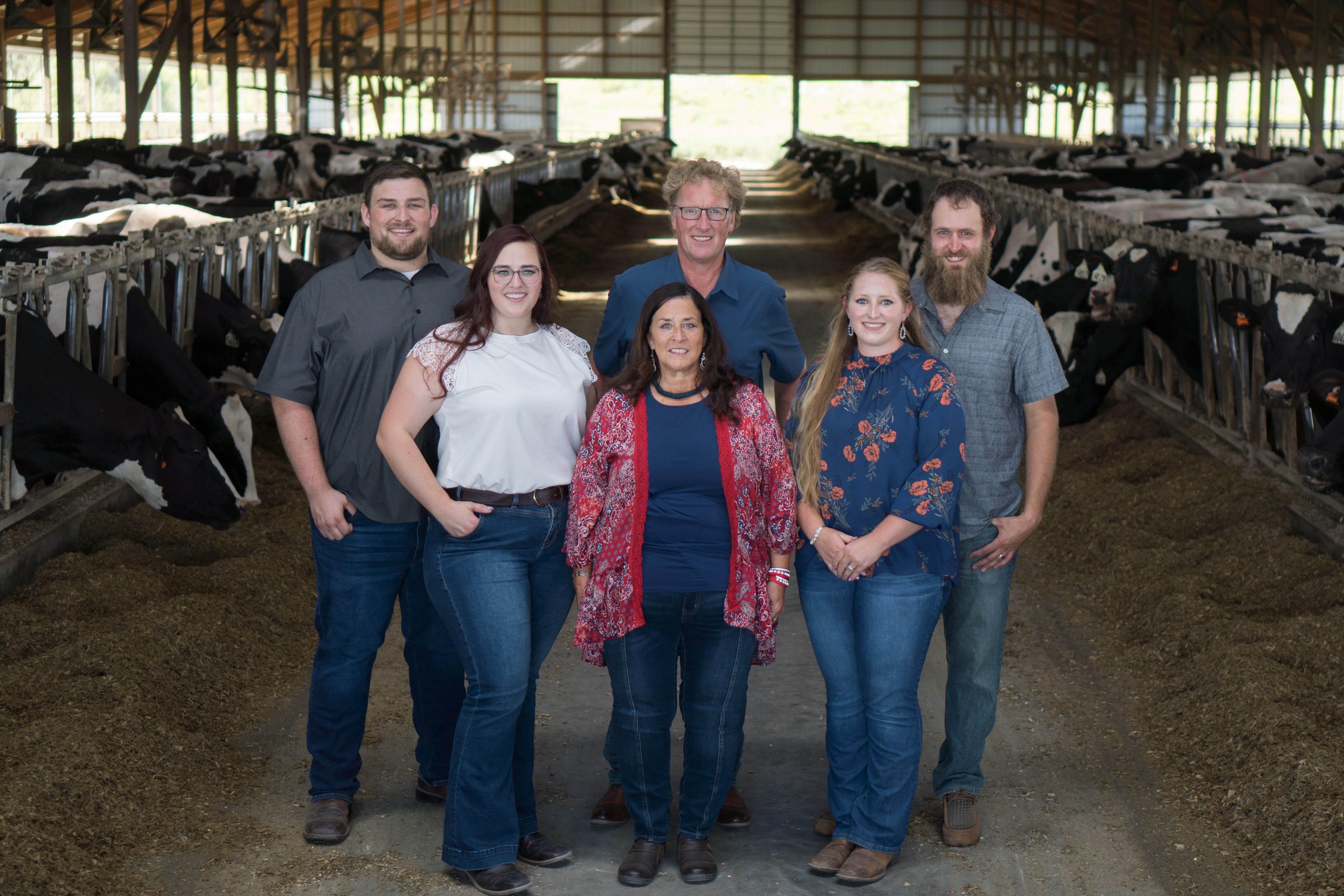 Thank you to our local sponsors!
Bulk Tank Sponsors ($1,000 and up)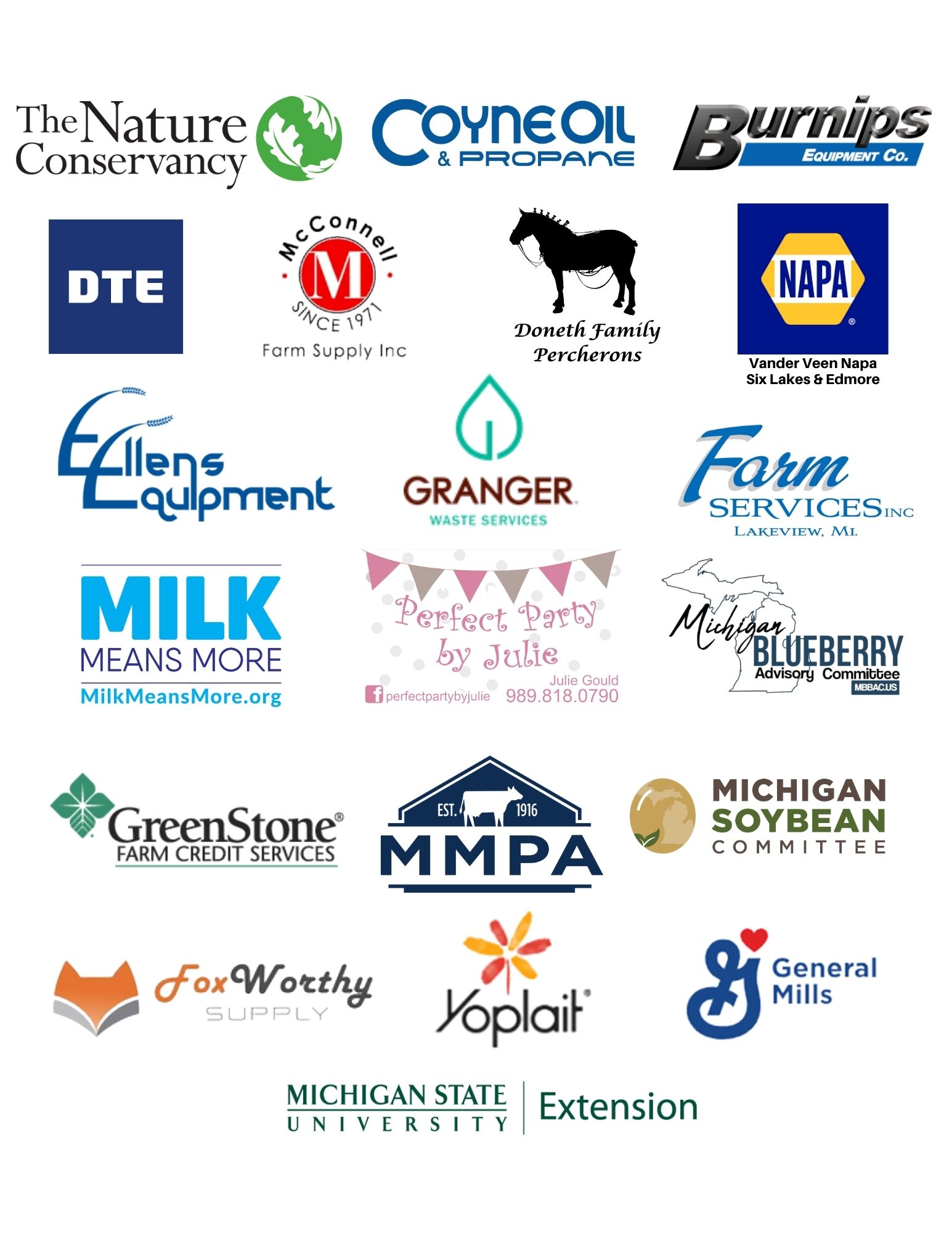 Gallon Sponsors ($500-$999)

Chapin Family Farms, LLC
Cody Rockafellow
Dairy Farmers of America
Great Lakes Dairy Supply
HomeWorks Connect
HomeWorks Tri-County Electric
HomeWorks Tri-County Propane
Hutson Inc.
Ice Mountain
McConnell Farm Supply, Inc.
Mecosta County Farm Bureau
Michigan Sugar Company
Roberts Dairy Service
Star of the West Milling Company
Vita Plus - Garrett Slavik
Zeeland Farm Services, Inc.
Quart ($250-$499)

Black Locust Farms LLC
Boge Wybenga & Bradley, P.C.
Dairyland Seed
Dairyland Seed - John & Lisa Black
Fate's Market
Farm Country Cheese House
Helders Forage Storage LLC
HomeLoans
In Honor of Annette Alice Clark
Kay Sellers
Krapohl Ford & Lincoln
Lakeview Veterinary Services
Marloo Equipment, LLC
Michigan Farm Systems Inc.
NAP Harvesting
Top Line Equipment Inc.
Trayer Water Wells
Pint (up to $249)

Beth Syperda
BIGGBY - Big Rapids Store #246
Calf-Tel
Community First Federal Credit Union
Debra Damveld
IMV Imaging LLC
Lakeside Motor Sports
Leprino Foods
Links of Edmore
Sandi Hoppough
Stoney Ridge Sugar Bush
Uphill Farm
Wayland Hopkins Livestock
Breakfast on the Farm 2018