In spring 2018, Michigan State University associate professor of fisheries and wildlife, Jen Owen, with support from MSU AgBioResearch, took the initiative of converting the Muck Soils Research Farm (closed in 2012) into an ecological field station. On Aug. 31, 2018, the MSU Board of Trustees approved the new name of the property, the Corey Marsh Ecological Research Center. This 400-acre property will become a center for scientific research in natural resource restoration and management, and that research will be the foundation for outreach and education programs to help build awareness of better land stewardship practices and the relevance of science to society. Further, the research and outreach activities will serve as a platform for training undergraduate students in field-based research and science communication and engagement.
The center is located at 9422 Herbison Road in Laingsburg, Michigan.
Trail Map
Visitors are welcome to walk the trails at Corey Marsh Ecological Research Center. Please follow signs for parking off the road east of the gate.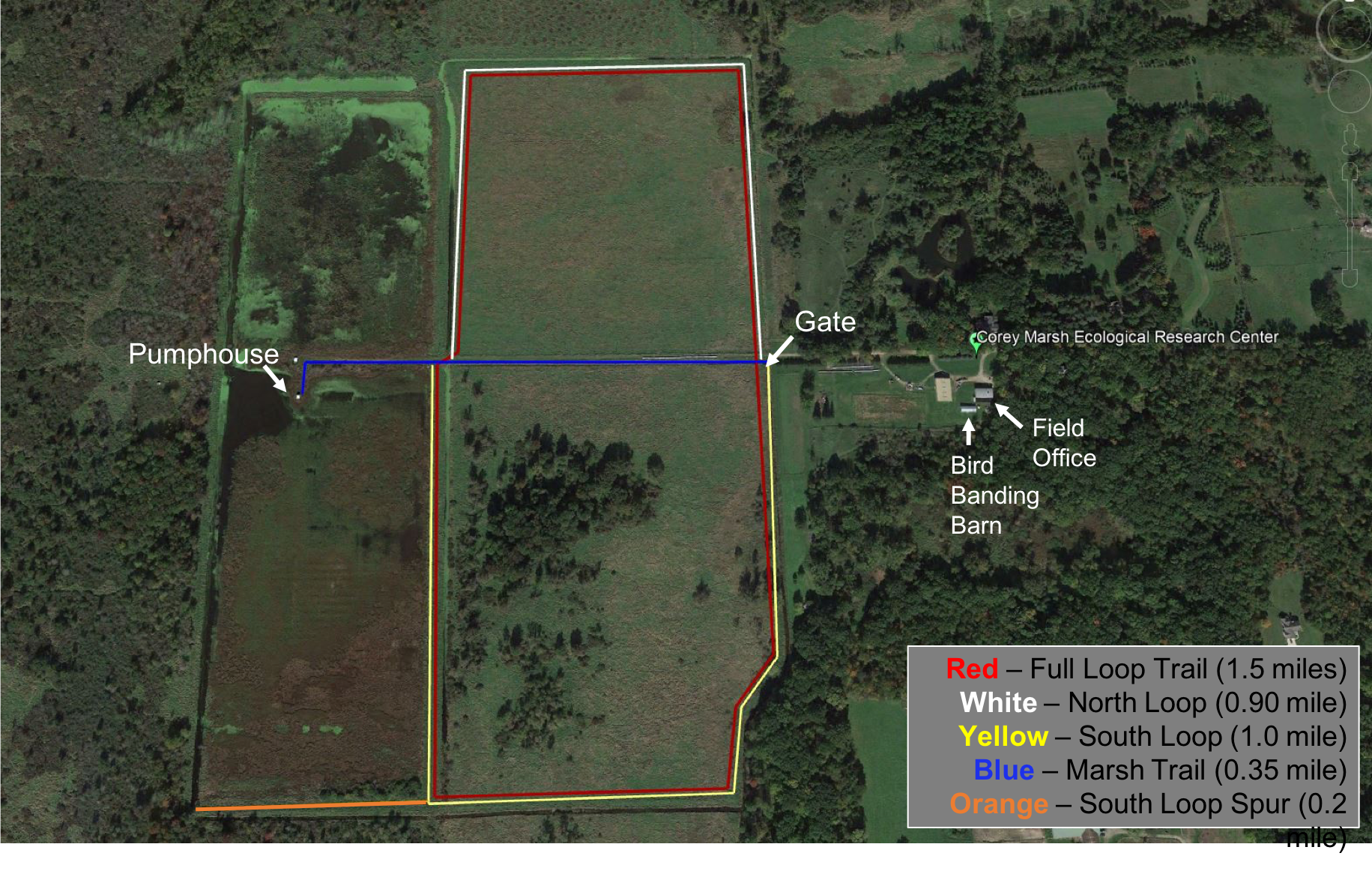 Rules
West of the gate:
Beyond this point you may enjoy low-impact, non-motorized recreational activities, including walking, wildlife-viewing, photography, cross-county skiing or snow-shoeing.
No motorized vehicles.
No pets (even on a leash).
No horses.
No hunting, fishing or trapping.
No bikes.
No littering or dumping of refuse.
No fires or camping.
No removal or destruction of vegetation and wildlife.
East of the gate:
Leashed dogs are welcome.
Note: Firearms and weapons are prohibited on Michigan State University property. As such, we cannot provide hunter access to the Rose Lake State Wildlife Research Area from our parking area.