View information by type
2023 "Conservation Conversations" Events: Meet Scientists & Stewards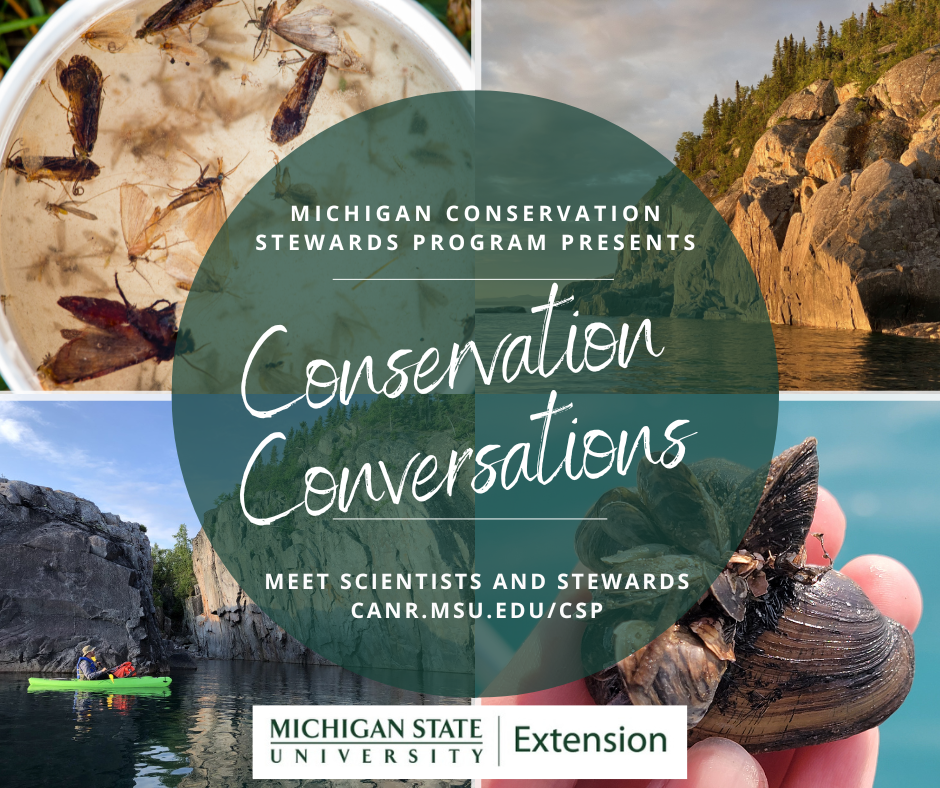 The Michigan Conservation Stewards Program is hosting a series of in-person events held in various locations on current research and management approaches, unique natural communities, and diverse partnerships involved in supporting Michigan ecosystems.
Participants will have the opportunity to ask questions and engage in discussion with the speaker. Local partners will be available to share information about the work they do and how to get involved in local conservation efforts. MSU Extension staff will provide information about the 2023 Fall Michigan Conservation Stewards Programs and other MSU Extension programs being offered in 2023.
Each event will take place from 6:00 pm – 8:00 pm. Pre-registration is required for each event. A registration link will be posted below for each event when available.



Wednesday, March 8: MSU Kellogg Biological Station, Hickory Corners, MI
"Fire-adapted natural communities in the Huron-Manistee National Forest"-
Jesse Lincoln
, Michigan Natural Features Inventory (MNFI).
Register here
.
Tuesday, March 14: University of Michigan Matthaei Botanical Gardens, Ann Arbor, MI
"Remote Great Lakes islands surveys: notable discoveries & prioritization framework for biodiversity stewardship"-
Josh Cohen
, Michigan Natural Features Inventory.
Register here
.
Tuesday, March 21: Boardman River Nature Center, Traverse City, MI
"Telling your story: communicating to inspire conservation action"-
Dr. Jo Latimore
, Michigan State University.
Register here
.
Thursday, April 6: Detroit River International Wildlife Refuge, Trenton, MI
"Native and invasive mussels in the Detroit and St. Clair Rivers"- Shay Keretz, Central Michigan University; this event is presented in partnership with The Detroit River International Wildlife Refuge Science Lecture series.
Register here.
Tuesday, April 11: Cranbrook Institute of Science, Bloomfield Hills, MI
"Illuminating the shoreline: the influence of light pollution on freshwater environments"-
Elizabeth Parkinson
, Oakland University & Cranbrook Institute of Science; this event is presented in partnership with Cranbrook Institute of Science Women in Science Speaker series.
Register here.
Tuesday, April 18: Michigan Nature Association, Okemos, MI
"Wetland Conservation in Michigan"-
Dr. Barb Avers
, Michigan Department of Natural Resources.
Register here.
---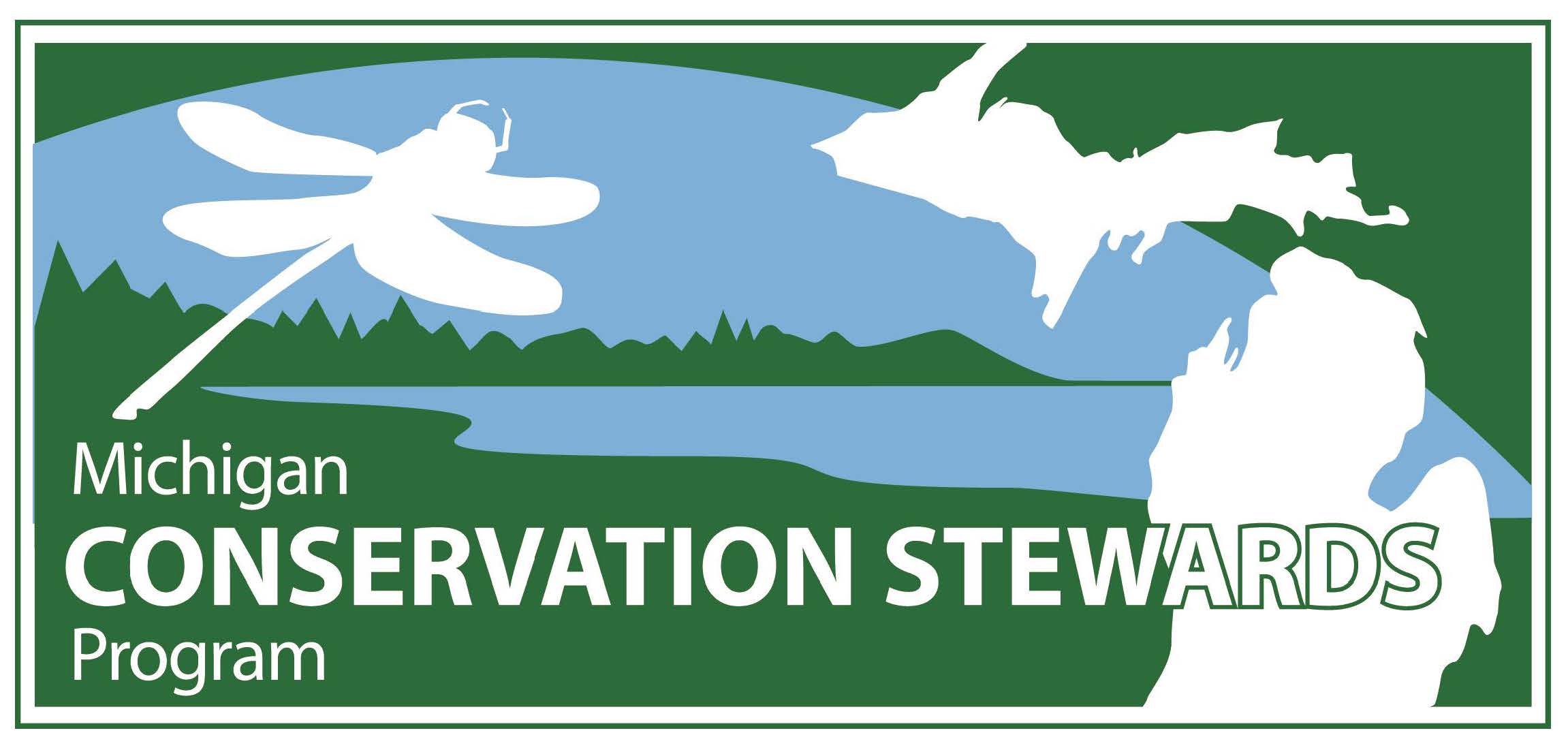 Participate in the Michigan Conservation Stewards Program (CSP) and explore the foundations of conservation in Michigan and its diverse terrestrial, wetland and aquatic ecosystems. Learn how you can apply your knowledge at the local community conservation level.
2023 Hybrid Program

8 weeks of instruction delivered between September – November 2023 consisting of the following components:

Weekly online course content to review and complete on-your-own via the course web site

3 hours of weekly in-person lecture and field instruction with local cohort (depending on location, this in-person time will be held one night per week, either Monday, Tuesday, Wednesday, or Thursday)

1 – 2 Saturday field experiences to explore ecologically diverse natural communities in the local program area.

Selection of a Capstone (Applied) Project related to restoring and conserving Michigan's ecosystem, completed with guidance provided by a local mentor

Certification of Completion available
Fall 2023 Program Locations
Grand Traverse
Capital Area
Washtenaw
Oakland
Wayne
West Michigan (Kalamazoo/Barry/Calhoun)
Upper Peninsula
St. Clair
Want to be notified of future offerings? Sign up to get an email alert.
---
Reporting Volunteer Hours
The Michigan Conservation Stewards Program no longer requires Conservation Stewards to complete and report their volunteer service or advanced training hours.
Existing Michigan Conservation Stewards who have previously completed the program are encouraged to continue submitting their volunteer service and advanced training hours monthly or annually to MSU Extension via this reporting form. Hours are due by December 31 of each calendar year.