Finding Financial Success in Uncertain Times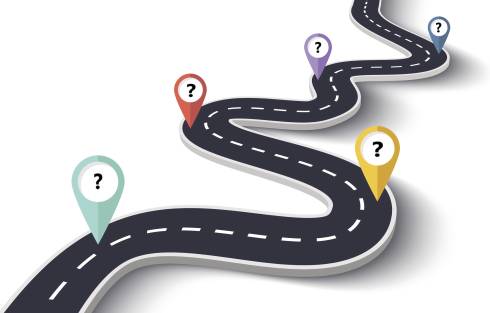 Course Overview
The D2L course "Finding Financial Success in Uncertain Times" is designed to help producers identify the uncertainties that exist within the farm business and how to achieve financial success through planning for and reacting to that uncertainty. The course provides a roadmap for the journey ahead and helpful information will be available at several stops along the way.
One of the stops will include gaining an understanding of the importance of farm records in decision-making. Without good records, management decisions are made while viewing only a small part of the whole picture, which can limit the opportunities for success.
We'll also learn about how to find the farm's cost of production. This will provide a meaningful way for farm managers to make well-informed decisions. Cost of production will lead into a review of break-evens and their connection to marketing strategies. Which can be useful for several types of decisions, especially marketing.
Lastly, we'll discover how the farm's marketing strategy can be refined with insurance programs. Which, for many farms, will mean utilizing features they already pay for with their insurance, but rarely use it in the decision-making process.
Course Format
Self-paced Online Course
Price
Free
REGISTRATION INSTRUCTIONS (FOLLOW STEPS 1-3 BELOW)
To register for this course you will need to create an account, sign in with your email/password, and complete the registration process. To watch a video tutorial, demonstrating an overview of the registration process, click on the following link: Online Course Registration Video Tutorial. Step-by-step instructions are below.
STEP #1: Create your Michigan State University Guest Account by following the instructions on this website: MSU Guest Account Creation Page. (For detailed instructions visit the following web page: Instructions: Creating Your Guest Account.)
STEP #2: Login to the registration system with your Guest Account (your email) and Password: Finding Financial Success in Uncertain Times Registration.
STEP #3: Follow the instructions to register for the course. Upon registration, you will receive a receipt and instructions for accessing the course.
More Information
For more information, please contact Jonathon LaPorte at laportej@msu.edu.
Technical Assistance
If you have any technical problems, please contact the Michigan State University IT Service Desk from 7am-12am Monday through Friday and 10am-12am on Saturday/Sunday, any day that the University is open.
Phone: (517) 432-6200
Phone (toll free): 1 (844) 678-6200
Frequently Asked Questions
What is my username/NETID?
Your username (or NET ID) is the email address you used to create your account during registration (you use the same email address/password for registering and for taking the course).
What URL do I go to for logging into the course?
Go to: https://d2l.msu.edu/. You will see the Michigan State University at the top of the page. Login with the email address and password you set during the registration process.
I received a "not authenticated" response when trying to login – what do I do?
A "not authenticated" message is typically an issue with a password not being entered correctly.
I forgot my password – where can I reset it?
If you need to reset your password at any time go to https://auth.msu.edu/ and select the option for "Need help Signing in."
---
Instructor