Michigan Master Naturalist Course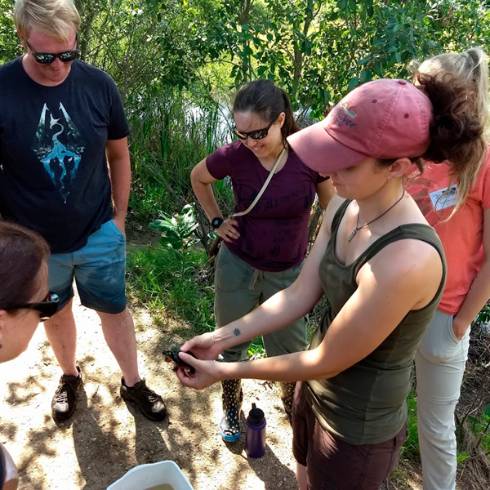 The MSU Extension Michigan Master Naturalist Program is available to all persons interested in understanding and conserving the native ecology of the state beginning in their own backyards. Local programs are coordinated by local partner groups throughout the state. The course is delivered in monthly sessions over a period of six months.
Format: 30 students per host site per year
Price: $200
Host location and year
Michigan Master Naturalist will feature new classes in the future. As details for each host site is finalized more information will be available.
2021
Rouge River Region (EIC Dearborn) - Registration is closed
West Central Michigan - Ebersol Center, Wayland - Registration is closed
Southwest Michigan - Liberty Hyde Bailey Museum, South Haven - Registration is closed
2022
North Country- Huron Pines, Gaylord; and Pigeon River Discovery Center, Vanderbilt
Southeast Michigan - Washtenaw
East Central - TBD
2023
EIC - Environmental Interpretive Center U of M Dearborn
West Central Michigan - Ebersol Center
Southwest Michigan - Liberty Hyde Bailey Museum
Upper Peninsula - TBD
---
Instructor