PDC 491: Special Topics: Data Management
Course Code: PDC 491
Credits: 2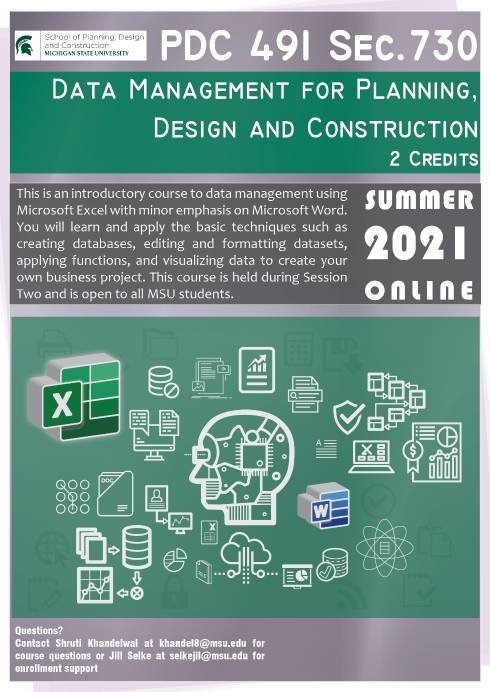 This course offers an introduction to data management for planning, design and construction. This class will familiarize students with Microsoft Excel and Access, primarily, as they would relate to the Social Sciences.
Course is Offered
Summer semester online.
How to Apply
Current students can access courses through regular enrollment channels, while the public may access courses as Lifelong Education.
---
Instructor