Urban & Regional Planning
Vision/Mission
The overall vision/mission of the Urban & Regional Planning (URP) Program is to create a sustainable built and natural environment that enriches communities through leadership, entrepreneurial creativity, social responsibility and environmentally sustainable planning and policy. Toward that end, the URP program strives to offer exemplary teaching in the programs offered, relevant and timely research, and foster a sense of community among faculty, students, alumni, staff and other stakeholders. More information about the URP program's goals, objectives and measures is available in the URP Strategic Plan (2018-2022 BSURP and 2018-2022 MURP). The URP is part of the MSU College of Social Science.
Accreditation/History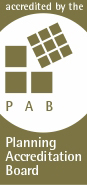 Established in 1946, the Urban & Regional Planning Program is accredited by the Planning Accreditation Board (PAB) since 1987. We offer a Bachelor of Urban and Regional Planning, a Master of Urban and Regional planning, and a MURP/JD dual degree.
For information about the PAB, the accreditation process, and more, visit the PAB website. Summary information about student achievement, tuition, financial aid, AICP and placement is available for the Bachelor of Urban and Regional Planning and the Master of Urban and Regional Planning.
Urban and regional planning deals with aspects of design and regulation of the uses of space that focus on the physical form, economic functions, and social impacts of the urban environment and on the location and flow of different activities within it. It stimulates creative and systematic approaches for addressing and resolving the physical, economic and social problems of towns, cities and larger regions.
Teaching Focus
Urban Policy and Governance;
Community and Economic Development and Methods;
Land Use and the Environment Planning;
Transportation Planning;
Environmental and Sustainable Development;
Globalization and Urbanization; and
Technology and Development.
Why Planning Matters