URP Undergraduate Degree (BS)
Bachelor of Science in Urban and Regional Planning
The urban and regional planning major develops skills in community economic development, environmental stewardship and sustainability, and planning for transportation, health, housing, and real estate in a global context.
Core areas of study include:
UP201: Introduction to Urban and Regional Planning.
UP314: Methods for Investigation of Urban Systems.
UP353: Land Use Planning.
UP365: Planning Law and Ethics.
UP424: Geographic Information Systems and Design Tools for Planning.
UP433: Introduction to Environmental Planning.
UP454: Local Economic Planning.
UP494: Planning Practicum (capstone).
This program is designed to prepare students to assume the responsibilities encountered in entry-level professional planning practice. Extra effort is made to incorporate practitioner lectures or community projects to reinforce the curricula and adequately prepare students for the workforce.
Undergraduate students complete planning courses that give a basic understanding of the history of urbanism, the theory and principles of urban design, and the relevant legal and administrative procedures. Students graduate with a solid understanding of the techniques of survey and research used in the analysis of the structure and growth of urban areas. They are taught written and graphic communication.
Students complete a required capstone "practicum" course in their last semester of study. This intensive course is designed for the students to utilize their knowledge and skills by working with local communities on real life planning projects. They are also encouraged to pursue internships during their time of study.
Degree and Admission Requirements and Information
The Bachelor of Science degree in Urban and Regional Planning (BSURP) integrates knowledge, skills, values and ethics to educate our future generation of planners in a comprehensive manner. Electives provide further strengthening of core areas through application, as well as integration with the program, goals and mission. This program offers several specializations and a curriculum targeted to best suit students' educational goals, all of which adhere to the overall program mission in creating sustainable built environments.
The university requirement for this degree is 120 credits, including general elective credits. The curriculum is comprised of 30 core credits, in addition to the 13 credits of non-major requirements and 18 elective, planning-related credits. The remaining 59 credits are university-wide requirements.
Learn more about requirements and courses in Urban and Regional Planning. Searchable course descriptions are also available online.
Suggested Sequencing of Courses for Students Entering as Juniors
Fall 1
Cr
Spring 1
Cr
Fall 2
Cr
Spring 2
Cr
UP 201
4
UP 314
4
UP 353
4
UP 494
4
UP 424
3
UP 365
4
UP 400 Elective -
Real Estate Finance
3
UP 454
3
UP 400 Elective -
Municipal Management
3
UP 433
3
UP 800 Elective -
Global Climate
3
UP 488
3
Core
UP 458
3
Elective
UP 478
3
Admission Requirements
Student quality at the MSU undergraduate level is assured though an admission process. The number of students admitted to the BSURP program is limited to between 80-100 students. This approach to admission helps to assure the highest quality of students that major in urban and regional planning, assures a strong and workable student/faculty ratio, and enables a viable student body community. Although official admission into the program occurs in the junior year, undergraduate students may take classes as early as their freshman year.
Students must meet the following criteria before they are considered for admission to the Bachelor's degree in Urban and Regional Planning in their junior year:
Submit a completed application by the deadline (October 15) – the application includes questions and evidence of awards, work/volunteer experience, writing sample, statement of purpose, recommendations, etc. Prospective students meet the Undergraduate Academic Advisor before admission to assess whether or not the student meets minimum qualifications for admission.
Successfully complete UP 201 – Introduction to Urban and Regional Planning. This course is a pre-requisite for the 300 and 400 level urban planning courses.
Successfully complete CSE 101 – Computing Concepts and Competencies, EC 201- Introduction to Microeconomics, PLS 100 - Introduction to American National Government, and STT 201 – Statistical Methods.
Have a minimum undergraduate GPA of 2.0.
Admission to the BSURP program is competitive, and there is no guarantee that students with a major preference in Urban and Regional Planning will be admitted as a junior. For admission at the junior level, faculty considers the relative qualifications of the applicant, their suitability for the program, and enrollment capacity of the program. We encourage students that have interests in social science and economics to apply.
For freshman and transfer admissions, the MSU Office of Admissions and Scholarships handles admission applications for undergraduate students.
Please visit the SPDC's Student Services page for advising and internship information, and the SPDC Global page for information about study abroad. For average costs for tuition, housing, financial aid and more, visit Tuition Cost and Aid.
For more information about planning or planning resources, visit the Michigan Association of Planning.
Contact Us
Student Services Office
(517) 432-3393
Human Ecology Building, Room 102
Meet Your Advisor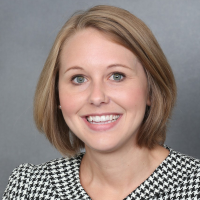 Undergraduate Secretary