Student Organizations
You belong here! Find student clubs and organizations that connect with your interests, hobbies and areas of study. These opportunities can connect with other students, alumni and industry professionals.
Clubs and organizations related to:
The full list of Registered Student Organizations and contacts information is available through the MSU Department of Student Life.
---
College Connected Programs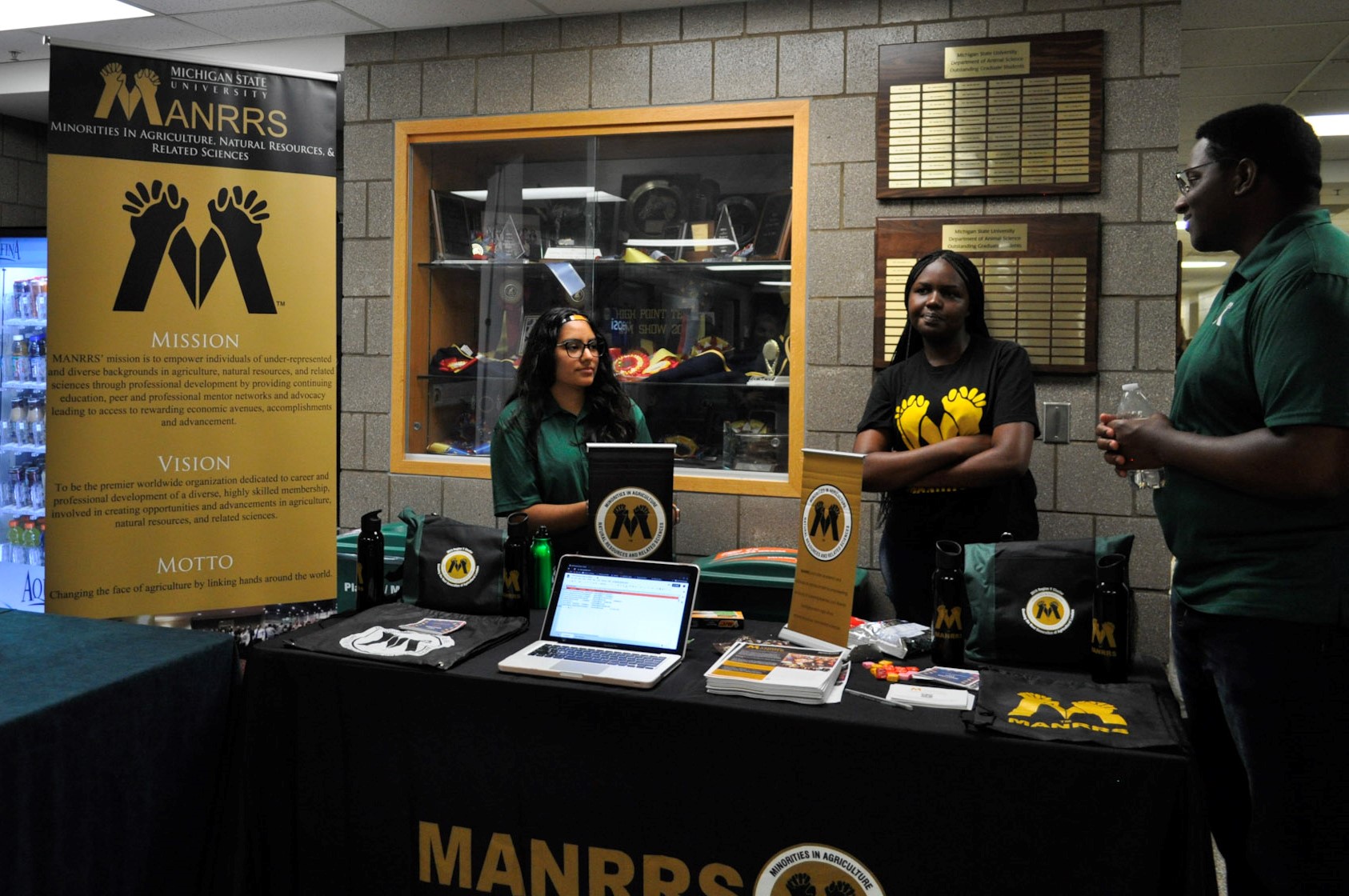 The College of Agriculture and Natural Resources (CANR) coordinates:
CANR and its Office of Diversity, Equity and Inclusion support:
---
Interdisciplinary Academic Programs
MSU interdisciplinary academic programs of interest to CANR students include:
---
Student Club Grants
The CANR Alumni Association has limited funds that it uses to help offset costs of specific special projects or opportunities.
CANR Alumni Association Student Club Grant applications are reviewed twice a year.
Students should submit applications by:
October 20 for fall semester
February 15 for spring semester