College Visits
Visiting the College of Agriculture and Natural Resources (CANR) is an excellent way to learn more about our academic programs, opportunities for students through research and student organizations, Michigan State University, campus life and the East Lansing area.
Michigan State University has been taking various precautions due to the novel coronavirus. As such, MSU Admissions has also suspended in-person admissions events through July 1. Other events on campus may also be affected in the coming days – please be sure to check your email and related websites for updates.
In light of this, the College of Agriculture and Natural Resources encourages you to connect with us by phone or using an online Zoom video meeting.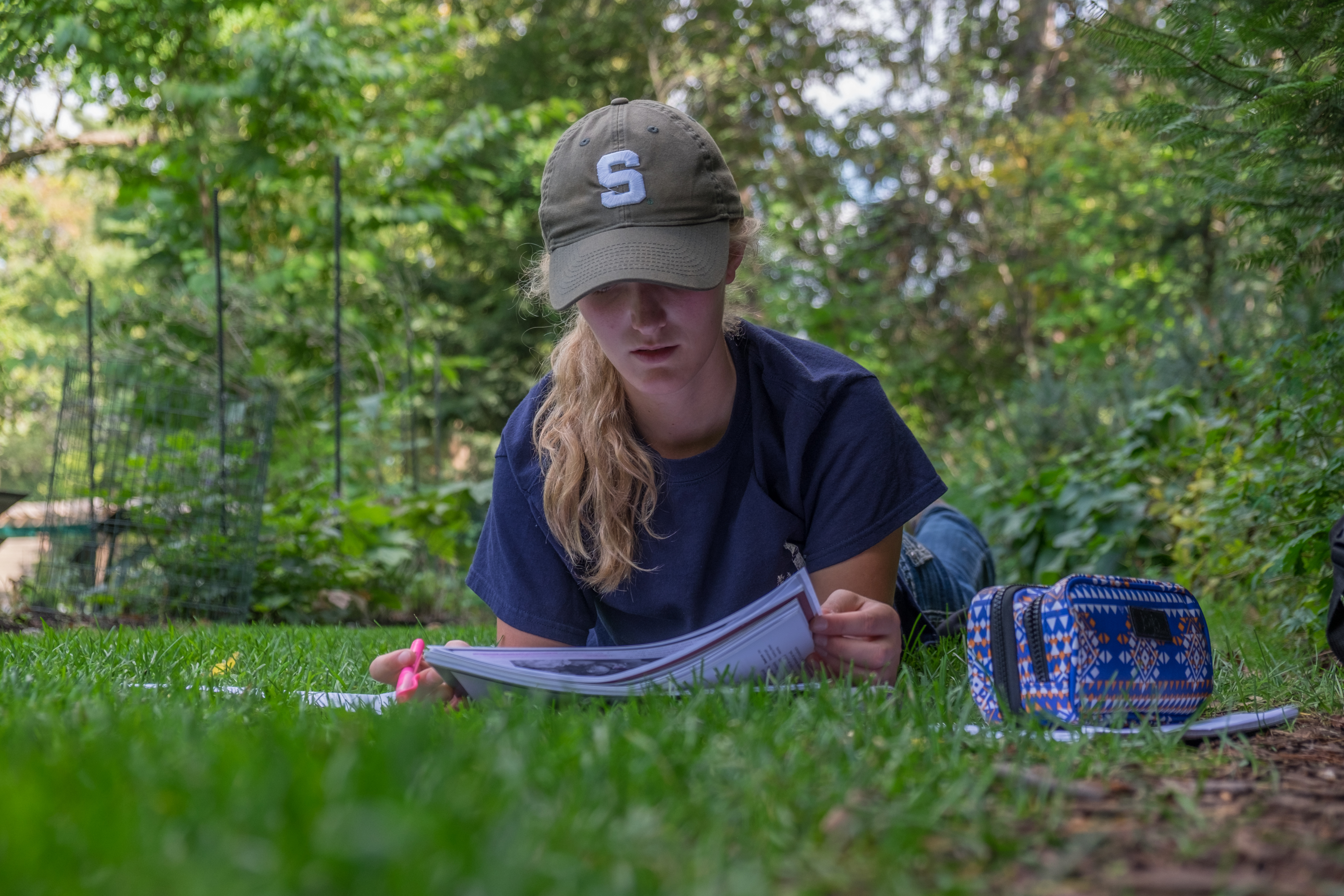 Individual College Visit
We welcome visits from prospective students whether you are in the early stages of considering college or if you have applied and been admitted to Michigan State University.
An individual college visit will explore majors of interest, opportunities in research, education abroad, internships and getting involved through student organizations. Typically, these meetings last about an hour and can be scheduled Monday through Friday between 9 a.m. and 4 p.m.
Once a day and time has been set, details regarding your Zoom online meeting or phone call will be emailed directly to you.
Begin your individual reservation by emailing Jeff Keson at kesonjef@msu.edu or calling (517) 353-0560.
MSU Admissions Tours
Due to emerging health concerns related to the coronavirus (COVID-19), MSU has canceled all in-person admissions events through July 1, 2020. We apologize for any inconvenience this may cause.
Please know MSU is committed to connecting with you and your family about becoming a Spartan. For questions and concerns, please contact the Office of Admissions.
For the latest information, see the coronavirus update pages from the Office of Admissions as well as Michigan State University.