State FFA Degree Completer Program
For a Michigan high school student, making a commitment to education in agriculture, food and natural resources through earning a Michigan High School State FFA degree is a big accomplishment.
FFA Degree Completers can earn up to 6.0 general credits coming into Michigan State University (MSU) or the Institute of Agricultural Technology (IAT).
This program is available through a partnership with MSU, the College of Agriculture and Natural Resources (CANR) and the Michigan Department of Education.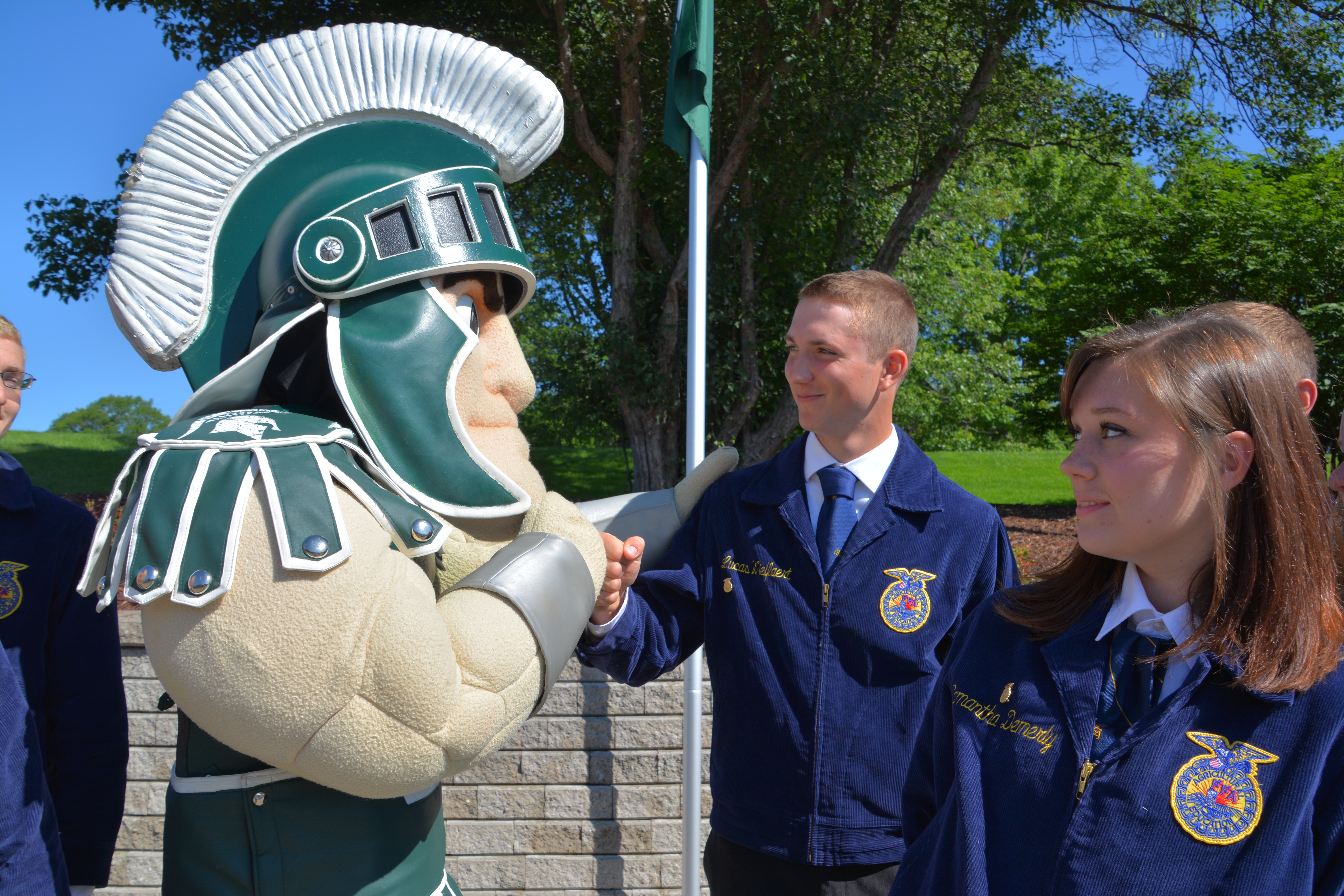 FFA Completer Details
Michigan high school students are eligible to receive 6.0 credits if they have:
Completed the State of Michigan-approved Agriculture, Food and Natural Resources Education Program in their schools.
Received the Michigan High School State FFA degree.
Applied and been admitted to MSU or IAT.
Students who want to apply the credits to their MSU bachelor degree or the IAT certificate program need to work with their advisors to determine how the credits will count.
What do I need to do?
Download and fill out the information form if eligible to submit the state-approved program and FFA degree documentation.
If you have questions, contact:
Mark Forbush, Department of Community Sustainability
Michigan State University
Outreach Specialist - Ag Food and Natural Resources Education
MDE OCTE - State Supervisor for Ag and Natural Resources
State FFA Advisor
480 Wilson Road
Natural Resources Building Rm. 131
East Lansing, MI 48824
Office: 517-432-0322