Career Services
The College of Agriculture and Natural Resources offers students different career opportunities while still taking classes like:
Work-study positions
Part-time student positions
Part-time student research/lab positions
---
Job Opportunities & Resources
The CANR uses Handshake for all student job postings. As employers contact the CANR, they are also directed to post jobs and internships to Handshake.
Handshake is the MSU online career management tool that students can use from their freshman year through up to two years after graduation. In addition to using the job search features, students can post their resumes for employers to search potential candidates.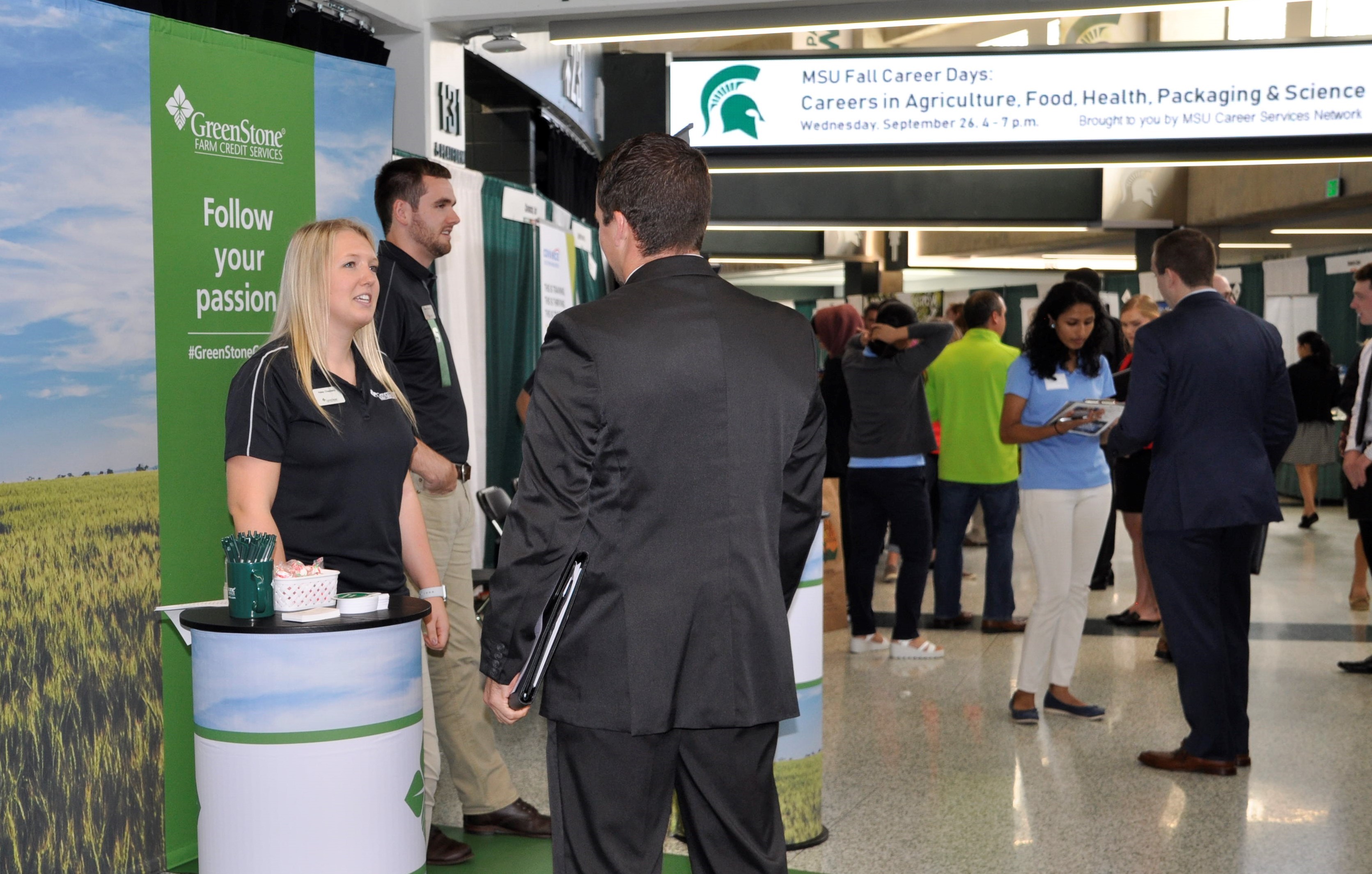 The MSU Career Services Network offers more information on:
Contact the CANR Career Network Services consultant Jill Cords at 517-355-0234 or jcords@msu.edu with any questions.
---
Career Fairs: Internships & Jobs
Many employers that recruit CANR students use career fairs to make those connections. Attend career fairs early in your college career to make connections.
Depending on the industry, employers will recruit freshman and sophomores for internships that could eventually lead to jobs after graduation.
The MSU Career Services Network lists all the upcoming MSU career fairs. Below are some that may be of interest to CANR students.
---
Career Fairs
September 4, 2019 2:00PM - 6:00PM Spartan Stadium Tower Office, 4th Floor Huntington Club

This local job and internship fair is open to all MSU students and majors. Find out about part-time jobs and internships on campus and in the Greater Lansing Area.
September 17, 2019 4:00PM - 7:00PM Breslin Center

Students interested in jobs and internships in agriculture, food, health, packaging and science fields should attend this career fair.
September 26, 2019 3:00PM - 6:00PM Spartan Stadium Office Tower, 535 Chestnut Rd, 4th Fl, East Lansing, MI 48824

All students from School of Planning, Design & Construction are encouraged to attend this career fair, including Construction Management, Interior Design, Landscape Architecture, and Urban & Regional Planning.