Planning for pangolins and pandemics
Whether it be siting dog parks, creating urban farming zones, or planning for the public health, Planning Matters in how human and nonhuman animals share cities.
Humans have never been the only animals to live in cities. The connection between pangolins and COVID-19 is a critical case in point. Novel coronavirus is a zoonotic virus, meaning that it can be passed from animals to humans; likely from bats to pangolins or ferret badgers to humans. Pangolins are a delicacy sold in Chinese wet markets for their meat and scales.
The Centers for Disease Control and Prevention and the World Health Organization have emphasized the importance of One Health, the reality that the health of human and nonhuman animals is connected.
Pangolins may have contributed to making humans sick, because they carry the virus but do not get it themselves, and they are now being studied to aid in treatment and prevention.
What Does This Have to do with Urban Planning?
Infrastructure planners must consider the presence and movement of nonhuman animals when designing streets and parks and siting public facilities, such as animal shelters. Environmental and sustainability planners need to consider the interactions of multiple species in cities—native, invasive, predatory—and impacts on biodiversity.
Economic developers address the contribution of animals to tourism and branding; swallows and butterflies of San Juan Capistrano, California; cattle drives in Fort Worth, Texas; and sea lions in San Francisco.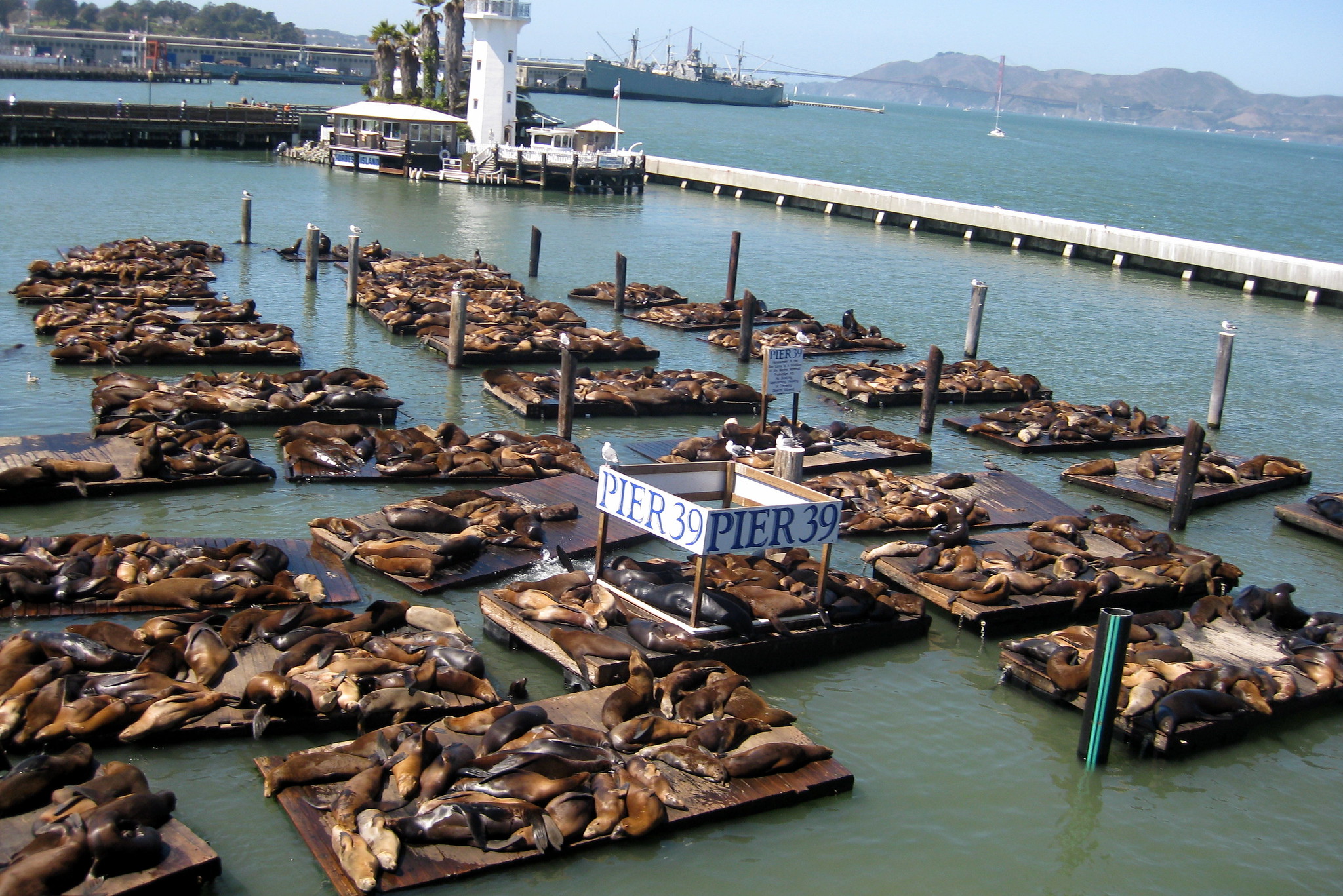 "San Francisco – Fisherman's Warf: Sea Lions at Pier 39" by Wally Gobetz (licensed under CC BY-NC-ND 2.0).
Cultural Conflicts around Animals Sharing the Places Where We Live
Cultural diversity in cities creates conflicts over views of animals as food or pets leading to legal and moral divides that are mediated in the public sector. The Yulin dog meat festival has engendered global protests.
Conflicts in U.S. cities range from dog eating practices of Cambodian immigrants in Los Angeles, to class and religious differences about eating muskrat during Lent in the Detroit area, to protests over serving chicken at McDonalds in New York City.
Sporting events, such as dog racing and cock fighting, and circuses have similarly enjoined cultural conflicts that are mediated at the local level.
The ongoing saga in Toronto over raccoons and the mythical "raccoon-proof garbage can lid" highlights the need for planning to accommodate animal and human interactions in urban areas and their inevitable conflicts.
Many cities in the U.S. have begun to welcome livestock back into the urban space. The American Planning Association has highlighted the benefits of urban livestock: Food security; healthier and fresher food; pollination from beekeeping; and the companionship of such animals.
Planners work with city officials to establish codes and zoning to accommodate and promote urban livestock. While chickens and goats are the most allowed livestock in U.S. urban areas, some cities also permit horses and cows.
Austin, Seattle, Chicago, and Boston have been noted for: Allowing slaughtering and sales of chickens; the keeping of goats, cows, horses and sheep; and for clarifying exactly what can be raised, under what conditions, and in which areas of the city.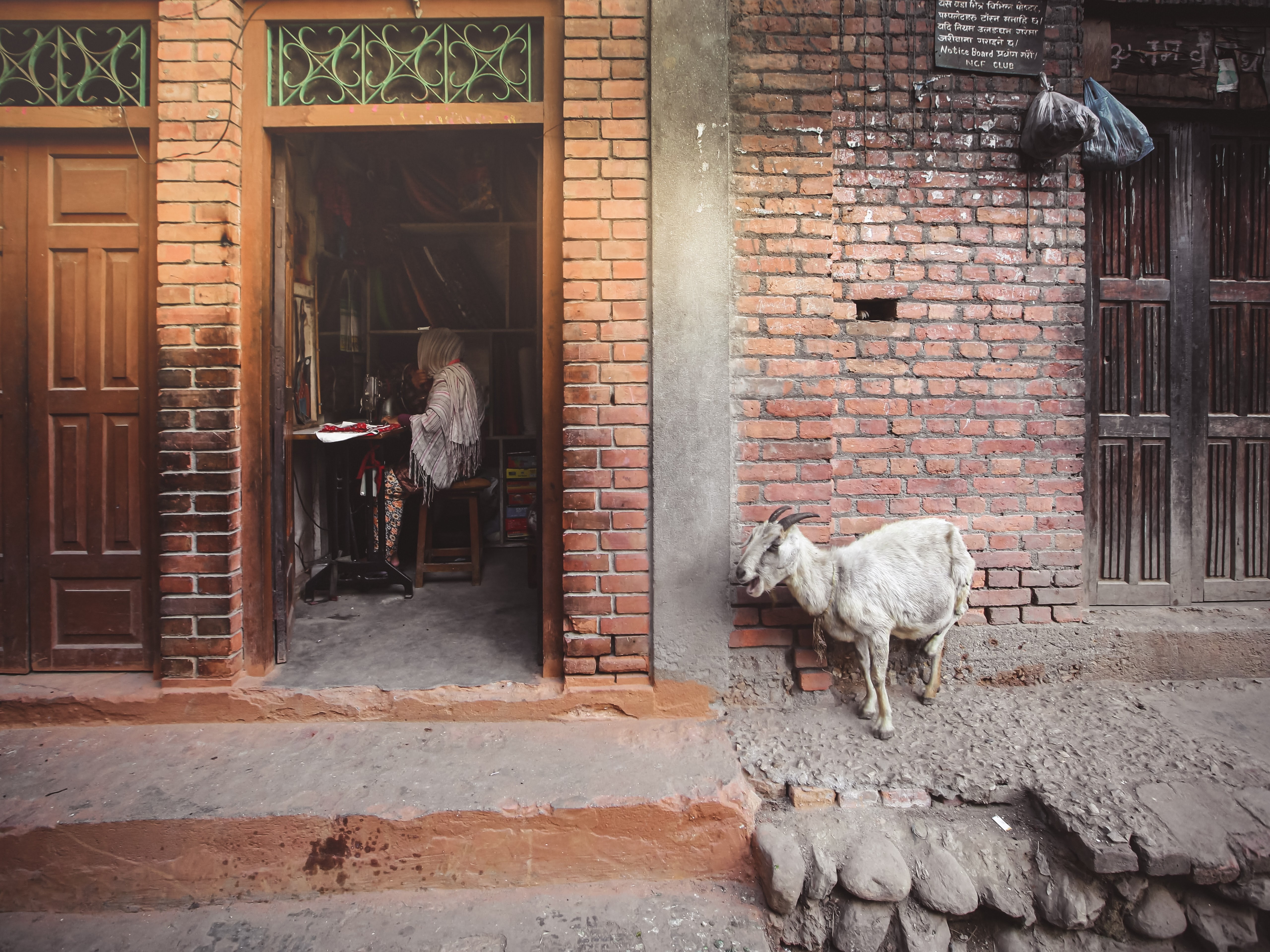 "Goat on rough walkway near unrecognizable tailor in old building" by Memet Turgut Kirkgoz from Pexels.
In short, whether it be siting dog parks, creating urban farming zones, or planning for the public health, Planning Matters in how human and nonhuman animals share cities.
Urban & Regional Planning Program at Michigan State University
Urban and regional planning investigates the connection between our physical spaces, communities and the individual. Through the combination of data, environmental research, creative design and community outreach, planners have the potential to positively impact the way we exist with our environment.
As our society grapples with issues of the environment, social justice, culture, economic development and sustainability, Planners are at the forefront of developing creative and inclusive solutions to the ongoing demands of the economic, social and environmental development of our communities at varying scales (from the local to the regional/national).
The MSU Urban & Regional Planning program was established in 1946 and offers a Bachelor of Urban and Regional Planning, a Master of Urban and Regional Planning and a Ph.D. in Planning, Design and Construction with a concentration in Urban and Regional Planning.
Contact us for more information: Zenia Kotval, URP professor and program director at kotval@msu.edu.