MSU Extension to undertake three-year, $7 million vaccination education effort
The immunization education initiative will focus on educating the general public about COVID-19 vaccines and other childhood and adult vaccinations.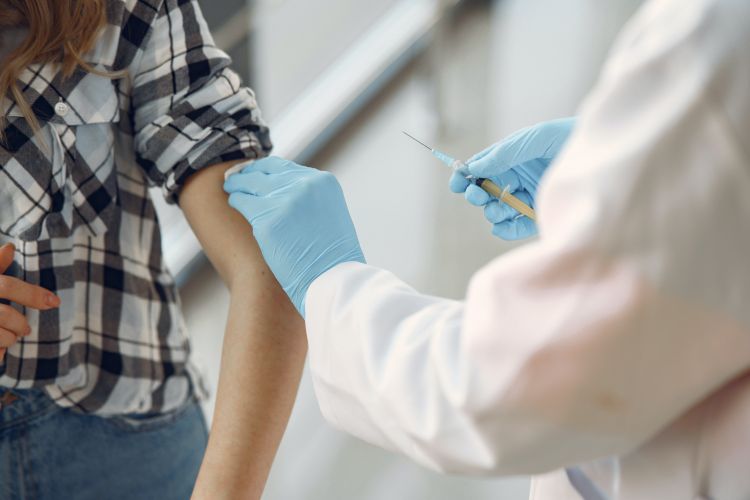 Michigan State University Extension is partnering with the Michigan Department of Health and Human Services to launch a three-year, $7 million immunization education project. The initiative, which runs through 2024, will educate Michiganders about vaccination to support informed decision making about COVID-19 vaccines and other immunizations.
The effort is supported by a grant from the Centers for Disease Control and Prevention (CDC).
"Immunizations are a critical part of preventive health care," said Cheryl Eschbach, director of MSU Extension's health and nutrition programming. "Now more than ever, it's so important to have all the facts about vaccination."
Vaccine education outreach will include messaging to the general public focusing on rural and youth populations in Michigan. As part of the initiative, a group of youth ambassadors will offer peer-led education in communities throughout the state.
"Youth are leaders in their communities every day, and this grant will provide an opportunity for youth who are passionate about health to take a leadership role in helping to educate and inform their communities," said Erica Tobe, director of MSU Extension's children and youth programming.
As part of the project's focus on adult education, MSU Extension will launch a statewide outreach campaign using digital, radio and print advertising. The organization will also leverage its statewide network of county offices and community partnerships to promote trusted, evidence-based vaccination information.
"MSU Extension is a trusted presence in the communities we serve every day throughout Michigan," said Eschbach, who is leading the project alongside Tobe and senior health specialist Dawn Contreras. "We are grateful for the opportunity to contribute to educating people with science-based information so they feel prepared to make the best decisions for their health."
For more information on MSU Extension's food and health programming and education efforts, visit our Food and Health website. To learn more about youth leadership opportunities through Michigan 4-H, visit our Michigan 4-H website.
This article was published in In the Field, a yearly magazine produced by the College of Agriculture and Natural Resources at Michigan State University. To view past issues of In the Field, visit www.canr.msu.edu/inthefield. For more information, email Holly Whetstone, editor, at whetst11@msu.edu or call 517-355-0123.