Zenia Kotval, Ph.D., FAICP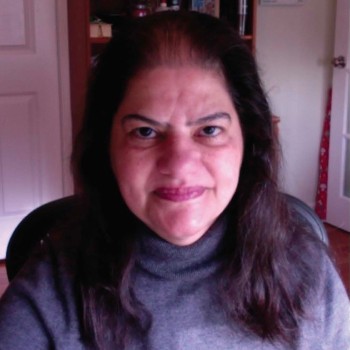 School of Planning, Design and Construction
Professor and Program Director, Urban & Regional Planning
Telephone: 517-353-9362

Human Ecology Building
552 W. Circle Drive, Room 404
East Lansing, MI 48824
Area of Expertise:
Current Research: Comprehensive economic development and policy, brownfield revitalization, downtown development, fiscal impact analyses and the economic impacts of community development initiatives.

Methods: Quantitative methods and data analyses, economic base analyses, applied research and case study based research.

Additional Interests: Planning education & pedagogy, planning practice and research method
---
MSU Extension
Co-Director, Urban Collaborators Program
Telephone: 517-353-9362

---
Degree:
Bachelors: Bachelor in architecture with a concentration in design and structural engineering from Academy of Architecture.
Masters: Masters in regional planning from the University of Massachusetts at Amherst.
PhD: PhD in regional planning from the University of Massachusetts at Amherst.
---
CV: File Download
Affiliated Programs/Initiatives/Projects:
Zenia Kotval is a Fellow of the American Institute of Certified Planners (AICP). She is also a Fulbright Scholar and a former Lilly Teaching Fellow. Kotval currently serves as a member of the Planning Accreditation Board (PAB) and an ex-officio member of the Association of Collegiate Schools of Planning (ACSP) Governing Board. As a professor and program director of the Urban & Regional Planning Program in the School of Planning, Design and Construction, she regularly teaches courses in economic development and planning practicum. Kotval's scholarship interests are in community-based development, economic policy and planning, the changing structure and characteristics of local economies, and the impacts of community development strategies. With a strong, structured research, teaching and engagement agenda, she focuses on linking theory and practice with a special emphasis on local economic development, industrial restructuring and urban revitalization. As director of MSU Extension's Urban Collaborators, Kotval's service continues to be dedicated to making academic and professional expertise available to meet the needs of Michigan's core cities. Throughout her years at MSU, she has integrated the world scale and the land grant mission into her scholarship. Kotval is an internationally recognized expert on economic development and community engagement, speaking frequently at national and international venues.