Love spending time outdoors?
Journey through field, forest, wetlands and urban areas to discover the wonders and mysteries of Michigan's natural environment. Through 4-H environmental and outdoor education projects on topics such as environmental resource management, entomology, outdoor recreation and education, soils, wildlife, fisheries and marine life, you will learn about the interconnection of people and nature. You'll also develop respect and appreciation for and a sense of stewardship toward our natural resources. Enjoy time outdoors and develop an understanding and appreciation of the environment through three core theme areas:
Basic science and ecology
Interrelationships and impacts
Health, wellness and positive outdoor experiences
Many 4-H project areas and camps incorporate these themes. Explore below to learn more.
---
4-H Wild Spartans Series explores science careers.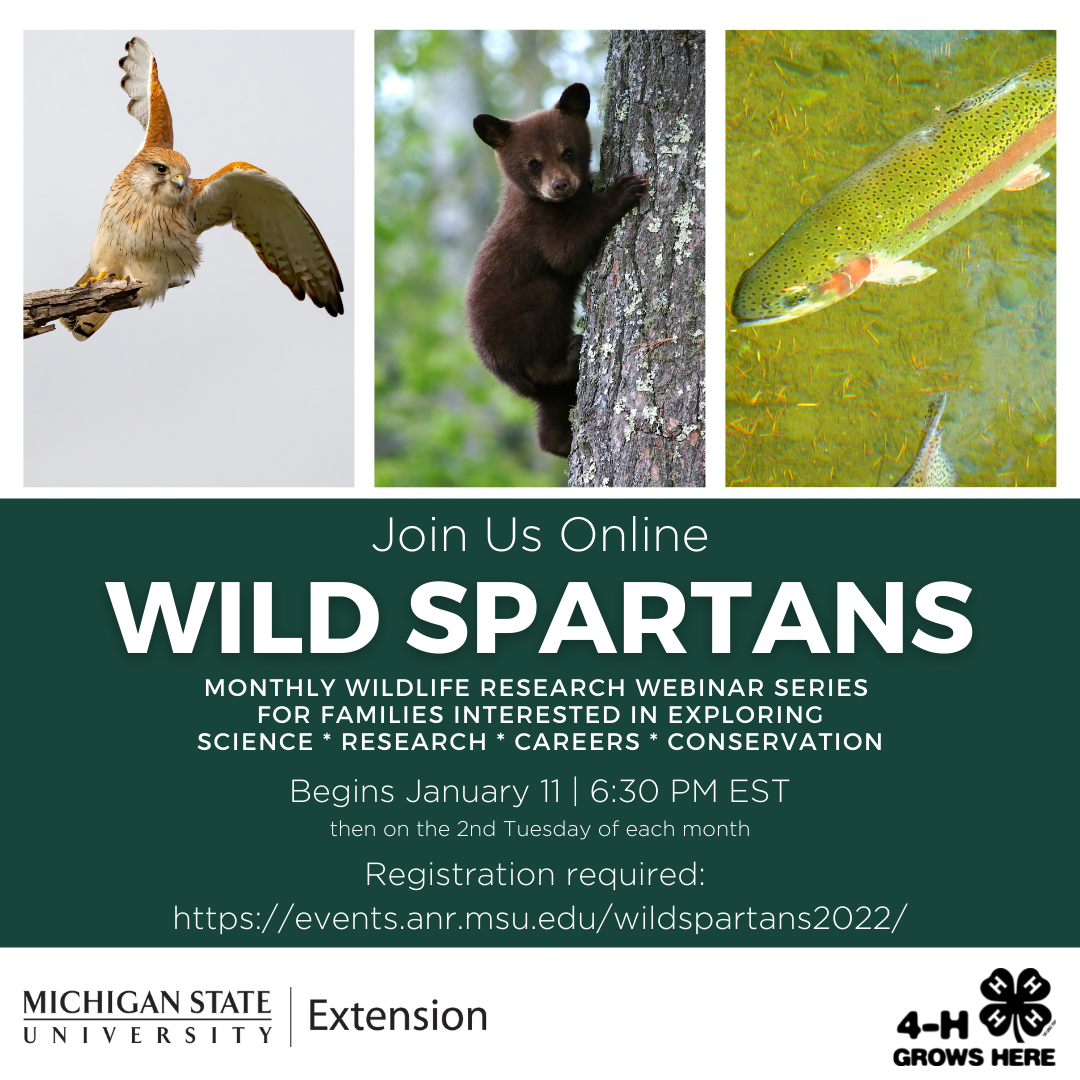 Are you a Wild Spartan? Join 4-H staff as we take a look into life working with fisheries and wildlife! Follow along as we climb through bogs, peer into bear dens, mist net songbirds, snorkel for fish, or perhaps even tag deer. Meet researchers, learn about their field work, and the education and career path they've followed to get there.
Program details and registration here.
---
Awards, Contests, Grants & Career Preparation Opportunities
Opportunities related to 4-H Environmental and Outdoor Education abound! For more information check 4-H Environmental & Outdoor Education Awards, Contests, Grants & Career Preparation Opportunities listing .
Contact
For more information on how to get involved as a youth or volunteer, contact your county MSU Extension office or:
Jodi Schulz
Email: schulzj@msu.edu