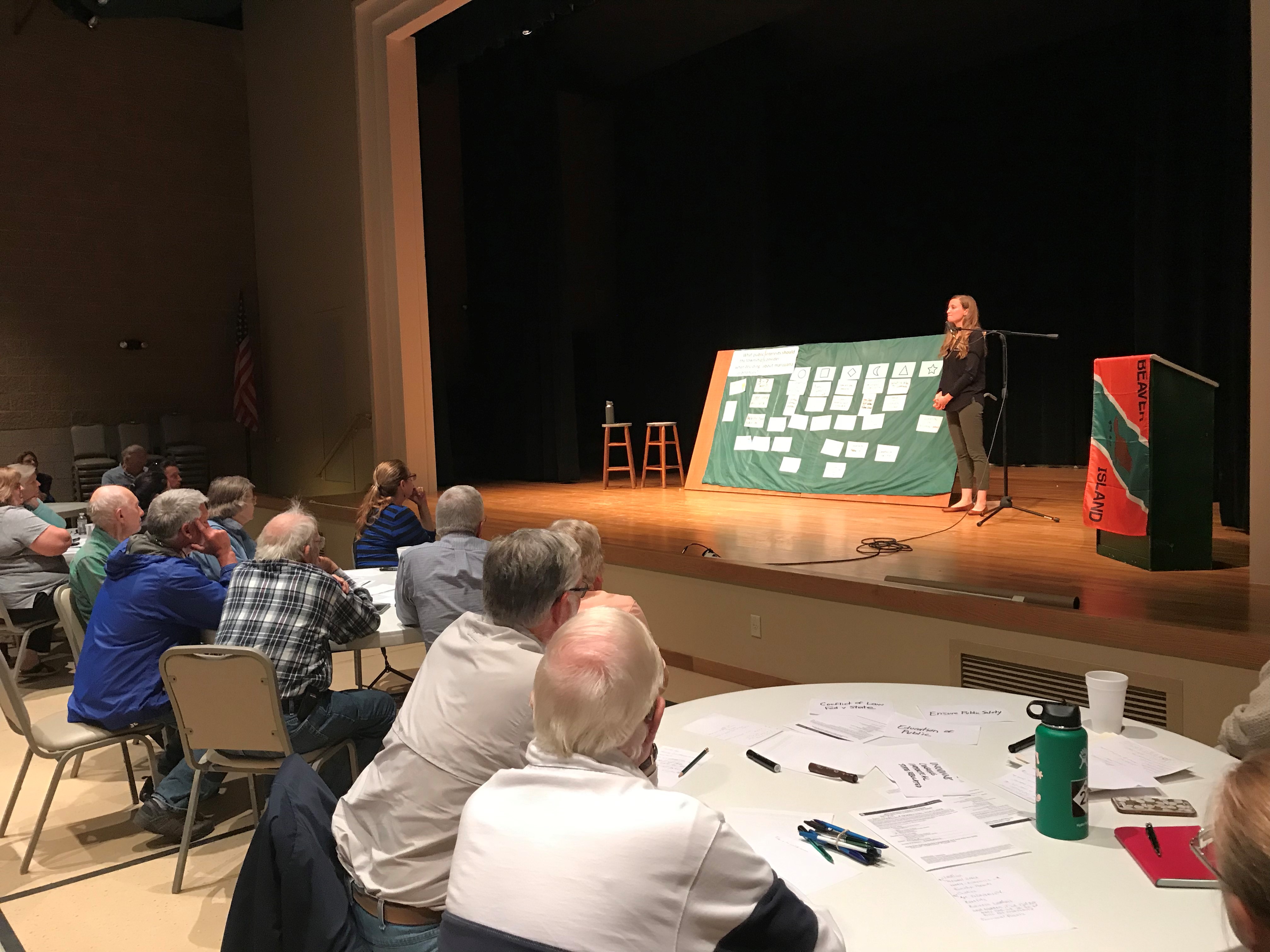 MSU Extension's team of trained facilitators offer services to our community partners to help with visioning and planning. In our 3-hour workshops, we will help your group brainstorm ideas for a desired future, prioritize, and determine 5-7 focus areas going forward. We also offer action planning to set specific goals around these areas and seek commitment toward action. Our methodology is based on our training from the Technology of Participation (ToP) and our Facilitative Leadership curriculum. Watch this video to learn more about what you can expect.
Our sessions can be held either virtually or in-person and can range from 5-100 participants. Depending on the needs and size of your group, we can provide multiple facilitators to fulfill the request. We ask our partners to assist with recovering the costs to provide this service. This can range between $750-$5,800*.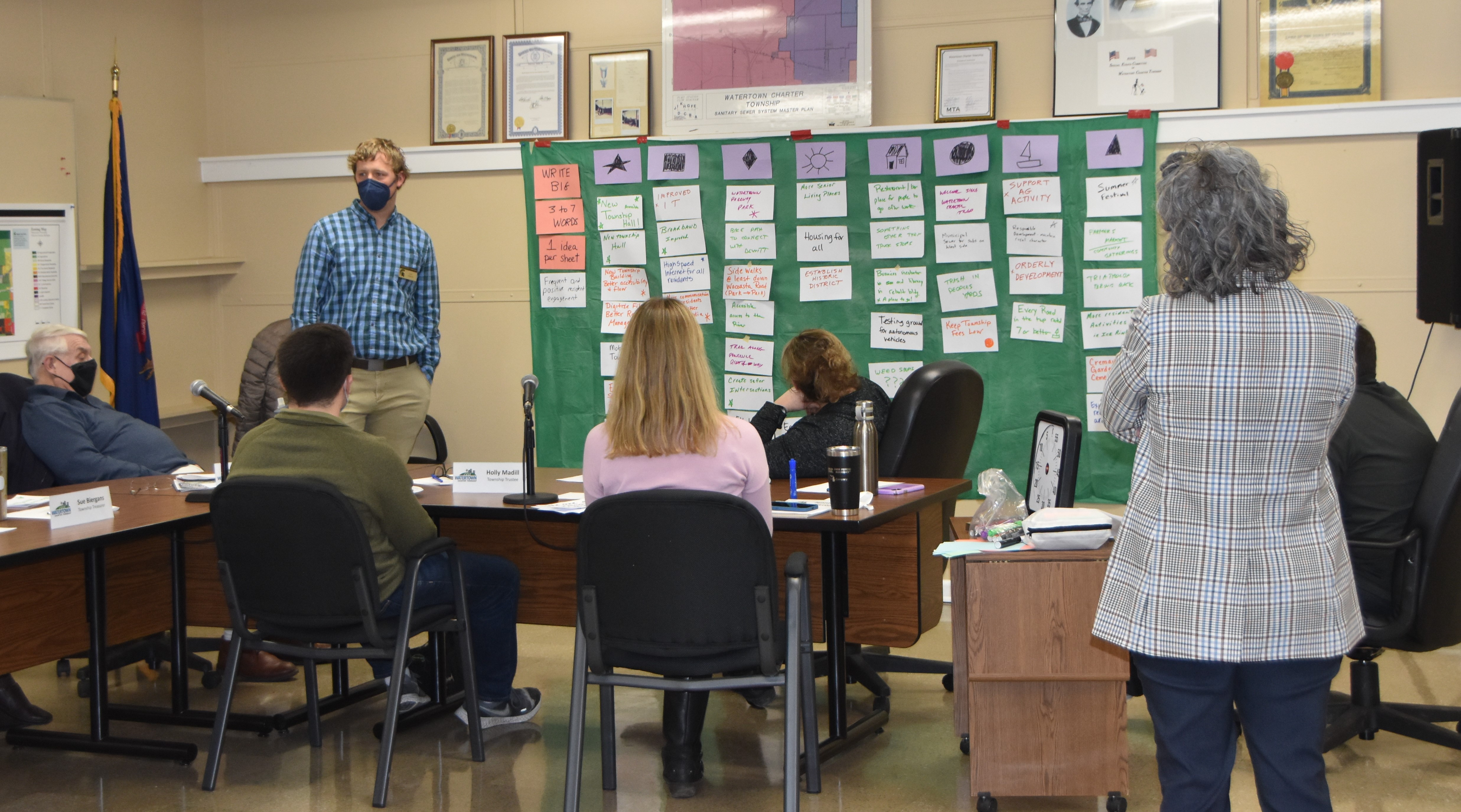 To get started, please fill out our intake form to tell us more about your group and needs. If we are able to take on your request, one of our facilitators will contact you to begin the service agreement and scheduling process.
*Exclusions and reduced rates may apply for County Governments and Agencies with MOUs with MSU Extension. Please contact our team and local District Director for more information.