Partners and Funding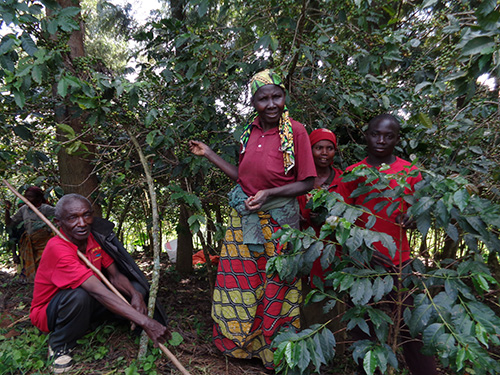 The Innovation Lab for Food Security Policy (FSP) is one of the 24 labs that support Feed the Future, the U.S. Government's Global Hunger & Food Security Initiative. Feed the Future Innovation Labs draw on the expertise of top U.S. universities and developing country research institutions to tackle some of the world's greatest challenges in agriculture and food security.
FSP is a Leader-with-Associate award project funded until 2020 through USAID, grant number AID-OAA-L-13-00001. The Lab works either with "Core-funded Countries," "Associate Award" countries, or "Buy-in Missions" depending on the funding mechanism utilized. It collaborates with host country research organizations, government ministries, advocacy networks, private sector, farmers' groups, media and policymakers.
The consortium is coordinated by Michigan State University (MSU) in partnership with the International Food Policy Research Institute (IFPRI) and the University of Pretoria. FSP's team is made of nationally and internationally recognized experts in agriculture, socio-economics discipline, and policy making.
CONSORTIUM PARTNERS
Michigan State University
Department of Agricultural, Food and Resource Economics; Food Security Group (FSG).
This partner is experienced in country-level and cross-cutting policy research, outreach, and capacity building.
FSP Project Director:
Mywish Maredia, Professor, International Development
International Food Policy Research Institute (IFPRI)
This partner is well known for identifying and analyzing strategies and policies to achieve food security in the developing African, Asian and Latin American countries.
FSP Project Deputy Director:
Xinshen Diao, Deputy Director, Development Strategy and Governance Division
University of Pretoria
The University of Pretoria's Institute for Food Nutrition and Well-Being and the Department of Agricultural Economics, Extension and Rural Development are internationally recognised as leading partners research, training and postgraduate capacity building in agriculture and food security policy analysis.
University of Pretoria FSP Project Leader:
Sheryl Hendriks, Director of the Institute for Food, Nutrition and Well-being
USAID
U.S. Agency for International Development is the funding partner for FSP, and has a strong commitment to support the US Government's Feed the Future initiative and the Feed the Future Global Hunger and Food Security Research Strategy.
Courtney Buck, Agreement Officer's Representative
David Atwood, Activity Manager
Bureau for Food Security
Washington, D.C., USA


RELATED RESOURCES

Photo: Coffee farmers in Rwanda (credit: Ruth Ann Church)