AGLC (Rwanda and Burundi)
Africa Great Lakes Region Coffee Support Program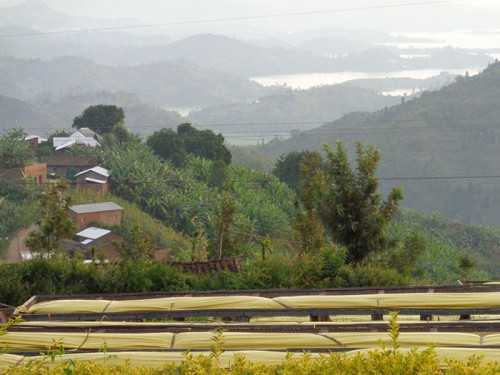 Coffee is the main source of cash income for about one million smallholder farmer households in the Africa Great Lakes region. However coffee plants are threatened by an increasingly prevalent antestia bug infestation that results in potato taste defect (PTD), and the coffee yields are also among the world's very lowest. The goal of the program is to dramatically reduce the effects of antestia/PTD and raise farm-level productivity. These changes will improve smallholder farmer incomes and help to sustain the Africa Great Lakes region's reputation for producing among the highest quality coffees in the world.
AGLC addresses these challenges through an integrated program of applied research, farmer capacity building and policy engagement.
AGLC works around three axes:
Applied policy, household, and agronomic (field-level) research
Capacity building/farmer training & outreach; and
Policy engagement.
The proposed solution requires a public-private sector coordinated response across the entire value chain, including producers, washing stations, dry mills, exporters and the government agencies that support the sector's growth.
Local Partners:
University of Rwanda, College of Agriculture and Veterinary Medicine
Institute of Policy Analysis and Research (IPAR), Rwanda,
Polytechnic University of Gitega
University of Ngozi
Partner based in Washington, D.C.:
Global Knowledge Initiative (GKI)
Lead capacity building and policy partners include CEPAR, Starbucks and NAEB in Rwanda, and InterCafé, Greenco, and ARFIC in Burundi.
Status: Associate Award
Funding dates: 2015-2018
Components: C1-C2
Themes: Climate Change and Gender
Project Leader:
Daniel Clay, Professor and and Director, Global Programs in Sustainable Agri-food Systems, Department of Community Sustainability, MSU.
AGLC (Rwanda & Burundi)
Photo: View of The Thousand Hills, Rwanda, 2016 (Ruth Ann Church)