Tanzania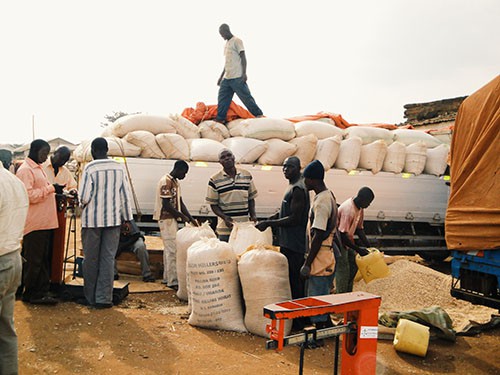 FSP in Tanzania works toward the Agricultural Sector Policy and Institutional Reform Strengthening (ASPIRES) project. Its goal is to accelerate Tanzania's adoption of more effective policies and programs to drive broad-based agricultural sector growth, improve household food security and nutrition, and reduce poverty.
Tanzania has achieved rapid economic growth over the past decade. Yet smallholder farmer productivity remains low, and rural poverty, malnutrition, and inequality remain pervasive. Key contributors to this situation are under-provision of basic public goods; an unpredictable policy environment; and limited voice for private sector and civil society in the policy-making process. Redressing these problems is necessary to create an enabling environment for inclusive, broad-based, and sustained agricultural sector growth.
Local Partners:
Ministry of Agriculture
International Food Policy Research Institute (IFPRI)
Sokoine University of Agriculture (SUA)
President's Office – Regional Administration and Local Government (PO-RALG)
The Policy Analysis Group (PAG)
Funding Partners:
Bill and Melinda Gates Foundation for GISAIA:Tanzania


USAID through Feed The Future Sustainable Intensification Innovation Lab: Tanzania.
Related Activities:
Global Change Learning Lab in sub-Saharan Africa
Status: Core-funded Activities and Buy-In Mission
Funding Dates: 2016-19
Name of the Project: Agriculture Sector Policy and Institutional Reforms Strengthening (ASPIRES)
Components: C1-C2, C4
Themes: Nutrition and Gender
Project Leaders:
Xinshen Diao, Deputy Division Director, DSG, IFPRI
David Tschirley, Professor, International Development and co-Principal Investigator, (based on MSU campus)