News
Published on September 23, 2019

Two Center for Systems Integration and Sustainability members tied for second place in a campus competition to translate data into a compelling visual.
Published on September 4, 2019

DNR Wildlife Chief Russ Mason's new role aims to further the DNR's mission with universities and other key partners.
Published on August 21, 2019

Poaching, trafficking, and illegal harvest are all terms used in discussing wildlife crime.
Published on August 15, 2019

Dr. Gore and co-authors recently published an article in Nature Sustainability titled "Transnational environmental crime threatens sustainable development"
Published on August 5, 2019

MSU scholars apply a new, more holistic way to examine global agricultural trade to better understand what's going on when a country as enormous as China develops a big appetite for soybeans.
Published on July 15, 2019

A team of scientists from Michigan State University and the Environmental Protection Agency examined patterns of nutrients and aquatic plants in lakes, wetlands and streams. A paper on the project was published in the journal Ecological Applications.
Published on July 15, 2019

According to a team of scientists led by Ian McCullough, a postdoctoral researcher in the Department of Fisheries and Wildlife at Michigan State University, U.S. lakes are facing a growing threat: wildfires.
Published on June 14, 2019

Three MSU researchers from the Department of Fisheries and Wildlife are part of a team that has won the Chandler-Misener Award.
Published on May 30, 2019

Scientists, including MSU's Dana Infante, rally to put science back at the forefront of the nation's revised protections of streams and their valuable ecosystems.
Published on May 23, 2019

A new undergraduate course in the Department of Fisheries and Wildlife explored the use of art as a way to communicate science, with a focus on promoting the Rachana Rajendra Neotropical Migrant Bird Sanctuary.
Published on May 21, 2019

Tourists have become international jetsetters, bringing the promise of prosperity, threats to the nature they come to experience and lots of questions about how to strike a balance. The key: What drives tourism?
Published on May 20, 2019

Karim Maredia has been named a senior global scholar and the director of agriculture and natural resources international programs in the MSU College of Agriculture and Natural Resources.
Published on May 9, 2019

Two MSU sustainability scientists contributed to a landmark United Nations report which finds an unprecedented biodiversity loss, and calls for transformative changes to balance nature conservation and economic development.
Published on May 7, 2019

Lands that shelter forests have value often readily tallied by developers, but until now it's been more difficult to prove the success of protecting those forested lands in pursuit of sustainability. That can put conservationists on the defense.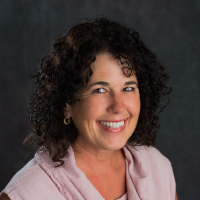 November 29, 2018
Sue Nichols becomes first Michigan science communicator to be elected a AAAS Fellow.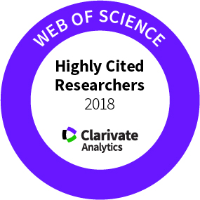 November 29, 2018
Add Summary