Hosting Inbound
Michigan 4-H families have opportunities to host students from Japan, Korea, Belize, Taiwan, Romania, Costa Rica, Mexico and a variety of eastern European/Eurasian countries through FLEX (Future Leaders Exchange Program) including Armenia, Georgia, Kazakhstan, Kyrgyzstan, Moldova, Tajikistan, Turkmenistan, The Czech Republic, Estonia, Hungary, Latvia, Lithuania, Montenegro, Poland, Romania, Servia, Slovakia, Slovenia, Uzbekistan, and Ukraine. In 2019, we have added YES program countries as well - Egypt, Bulgaria, and Turkey.
Michigan 4-H families also have opportunities to host students through International Youth Exchange (IFYE). IFYE experiences are targeted for young adults 19 and older.
By hosting a student from another country for one month or one year our youth and families gain so much. The ability to stand back from our own point and become aware of not only our own cultural values, beliefs, and perceptions, but also those of other cultures. Encourage your child today to grow globally, culturally, or intellectually.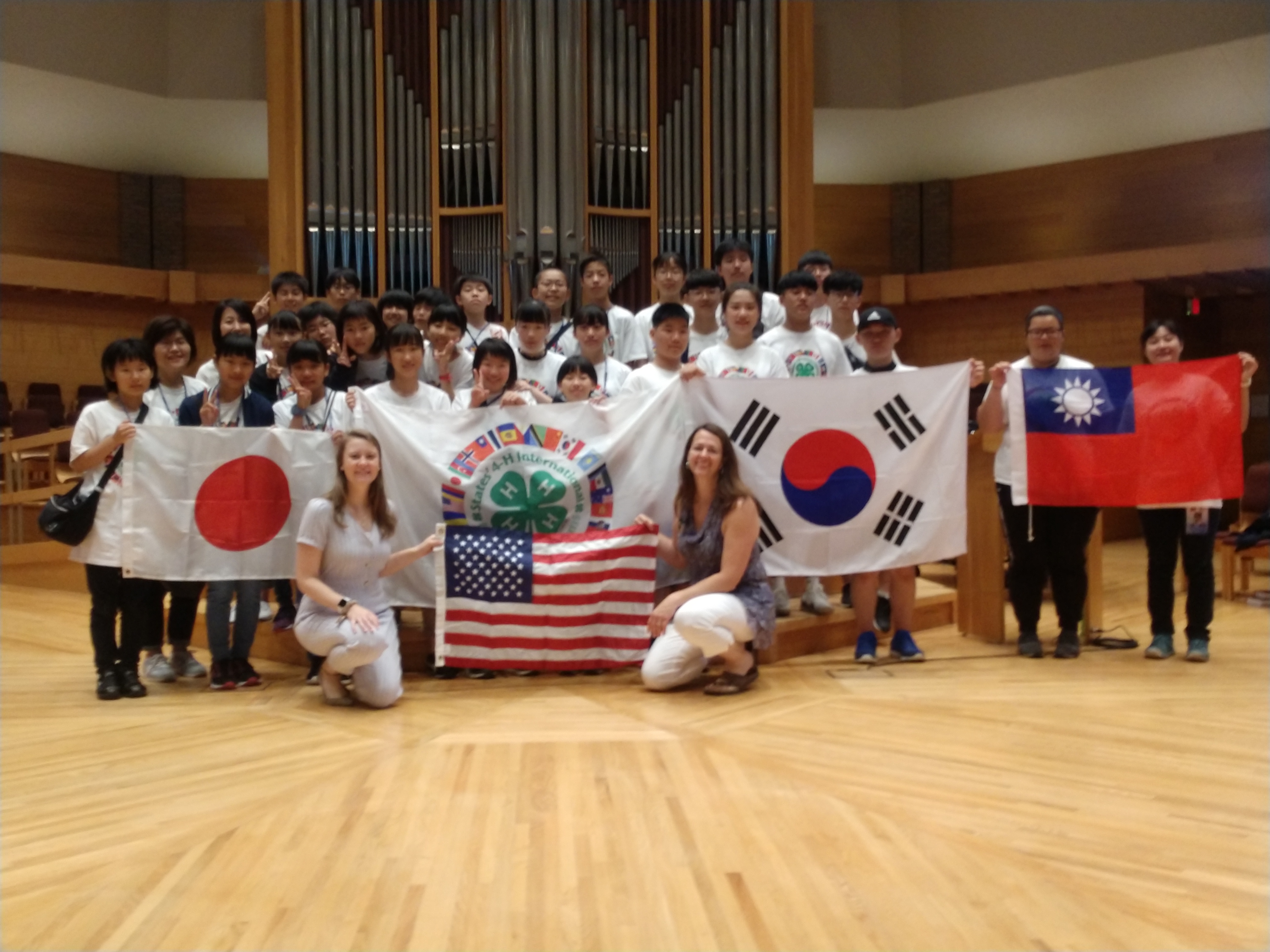 Host Family Questions
Host families are required to provide 3 meals a day and a bed (delegates can share a room with same gender siblings). All delegates provide their own spending money for other expenses. Our FLEX and YES students receive stipends for personal spending money, school fees (athletics, fine arts, yearbook, etc.), and civics education events. Delegates are treated as family members not guests, so they are expected to contribute to family chores like their host brothers and sisters.
Our school-year host families and host siblings are invited to a midterm event. Parents of host families are screened via our MSU Extension Volunteer Selection Process, which is required of all 4-H volunteers and professional staff who spend significant amounts of time with young people aged 18 and under.
Students come with their own medical insurance. Host family handbook will explain coverage.
Host families come in many forms. MSU Extension exchange programs are open to all without regard to race, color, national origin, gender, gender identity, religion, age, height, weight, disability, political beliefs, sexual orientation, marital status, family status or veteran status.
You don't need to be involved with 4-H to host, but we ask you to complete Michigan Volunteer Selection Process and register for 4-H as part of our hosting process.
Please note: Host families selection is dependent on completion of an application screening process as well as student availability and personality compatibility.