American hawthorn rust
Disease
American hawthorn rust
Gymnosporangium globosum (Farl.) Farl.
Distribution: Primarily limited to eastern North America where Juniperus species occur.
---
Photos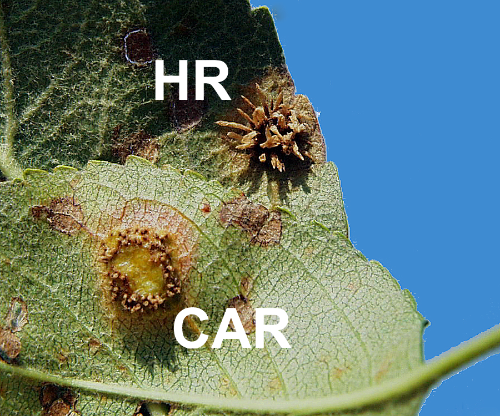 Blisters form on the underside of lesions by midsummer and produce small, tubular projections. Dave Rosenberger, Cornell Univ.
A
Attacks only the leaves (not the fruit) of apple and pear; affects the apple varieties McIntosh and Cortland in particular (A).