Dogwood borer
Insect
Dogwood borer
Synanthedon scitula (Harris)
Lepidoptera: Sesiidae
Distribution: Most fruit-growing states and provinces in eastern North America.
---
Photos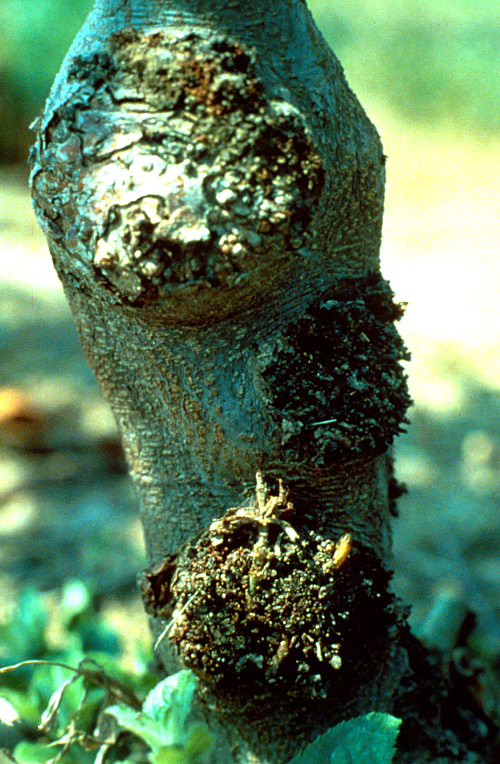 Larvae dig tunnels in the trunk or burr knots, creating accumulations of reddish frass at the tunnel exits. NY State Ag Experiment Station
C
The adult is bluish black with yellow bands and has clear wings (A), resembling a wasp. Larva is creamy white to pink with a sclerotized reddish head (B).