Lesser appleworm
Insect
Lesser appleworm
Grapholita prunivora (Walsh)
Lepidoptera: Tortricidae
Distribution: Most fruit-growing states and provinces in eastern North America.
---
Photos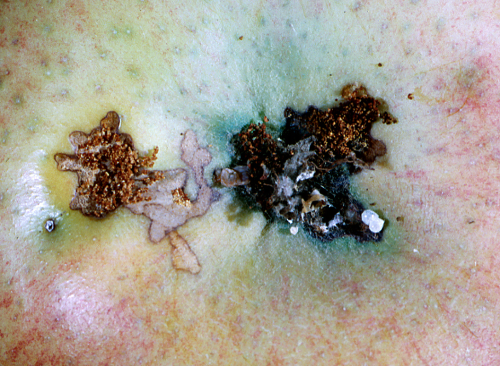 Feeding injury in the fall is often limited to the calyx region. NY State Ag Experiment Station
D
The adult is a small gray moth with distinct small orange bands or patches on the wings; some blue is also evident in newly emerged specimens (A). The larva is pinkish white with a dark head and an anal comb (B).