Oystershell scale
Insect
Oystershell scale
Lepidosaphes ulmi (L.)
Hemiptera: Sternorrhyncha: Diaspididae
Distribution: Most fruit-growing states and provinces in eastern North America and south through the mid-Atlantic states.
---
Photos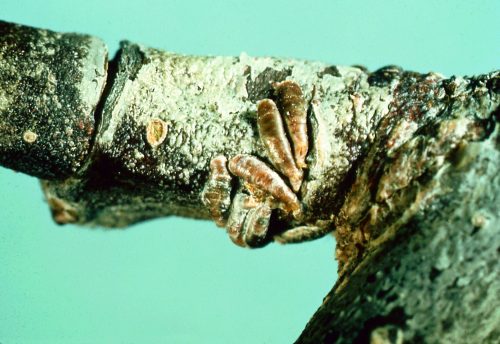 Immobile adult female remains under a small, brown, oyster shell-shaped scale. Bernard Drouin, Ministry of Ag., Fisheries, and Food
A
The adult female remains immobile under a small brown scale in the shape of an oyster shell (A) attached to the bark of branches. The white and oval eggs (B) are laid inside the scale and crawlers emerge in the spring during the petal fall stage of apple.