Prionus borers
Insect
Prionus borers
Prionus laticollis (Drury) Prionus imbricornis (L.)
Coleoptera: Cerambycidae
Distribution: Most fruit-growing states and provinces in eastern North America.
---
Photos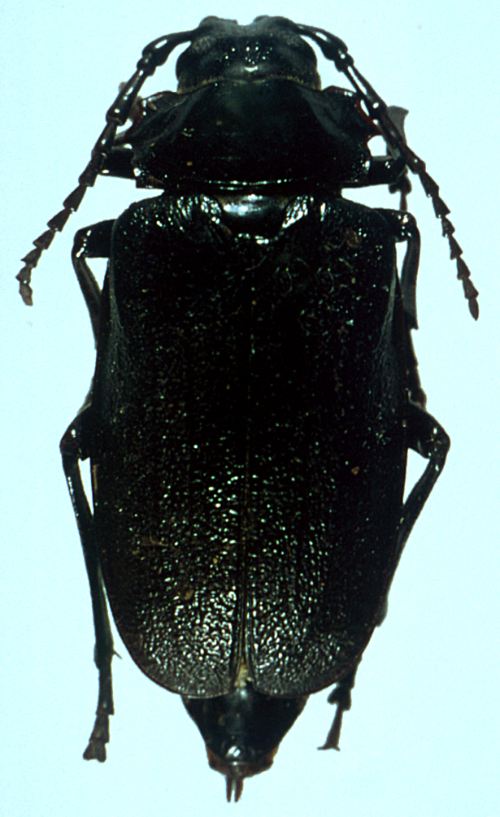 Adults are broad, somewhat flattened, blackish- to reddish-brown beetles with long antennae half their body length. NY State Ag Experiment Station
A
Broadnecked root borer, Prionus laticollis (Drury) Tilehorned prionus, Prionus imbricornis (L.) Adults are robust, broad, somewhat flattened blackish to reddish brown beetles with antennae roughly half the length of their bodies (A). Larvae are large, fleshy, elongate grubs, creamy white to yellowish in color, with 3 pairs of small legs, a swelling behind the small head capsule, and strong black mandibles (B).