Western flower thrips and flower thrips
Insect
Western flower thrips and flower thrips
Frankliniella occidentalis (Pergande) Frankliniella tritici (Fitch)
Thysanoptera: Thripidae
Distribution: QC, NY and PA, and south through the mid-Atlantic states.
---
Photos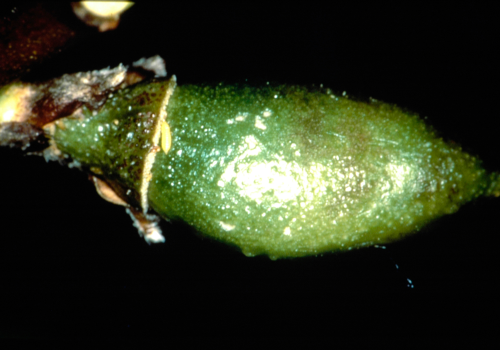 Adults are slender and yellowish with long, narrow wings held over its abdomen. Mid-Atlantic Orchard Monitoring Guide
A
Western flower thrips [Frankliniella occidentalis (Pergande)] and Flower thrips [Frankliniella tritici (Fitch)] are indistinguishable without a microscope. Adults are slender and yellowish, with short antennae; the wings are long and narrow, and held over the abdomen (A). Larvae are smaller and wingless, but otherwise resemble adults.