Woolly apple aphid
Insect
Woolly apple aphid
Eriosoma lanigerum (Hausmann)
Hemiptera: Sternorrhyncha: Aphididae
Distribution: Widespread and a major pest in most fruit-growing states and provinces in eastern North America.
---
Photos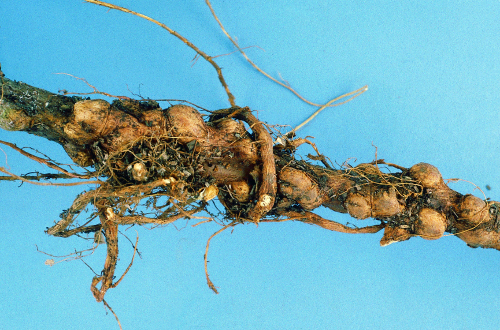 Nodules form on the woody parts of trees and roots. Leo-Guy Simard, Ag. and Agri-Food Canada
D
The colonies of reddish brown adults (A) and nymphs (B) produce waxy secretions, which resemble small tufts of wool or cotton batting (C). The aphids are without cornicles, possessing only abdominal pores.