Meet the Legume Scholars
Legume Scholars Chosen in 2015
The Management Office for the Legume Scholars Program at Michigan State University was pleased to announce that the 2015 recipients of the prestigious Legume Scholars Award had been selected. Three women and two men had begun their Ph.D. programs in grain legume-related fields as diverse as agricultural economics, nutrition and food science, drought resilience, and integrated crop management this fall semester.
This first cohort of Legume Scholars was chosen from a pool of more than 200 talented nominees. Their high academic potential and commitment to a career focused on grain legume research will contribute to the strengthening of research institutions serving legume sectors in developing countries in the near and distant future.
As Ph.D. degree students, these five Legume Scholars will receive full tuition and living expenses to support their studies at a major U.S. research university, medical coverage, airfare and related travel expenses, a personal computer, field and lab research opportunities, and professional development workshops for up to four years. Upon completion of their respective degrees, Legume Scholars are required to return to their home country to pursue a career in grain legume research with a national agriculture research organization, agriculture university, or a CGIAR Center.
Each of the awardees was nominated and received a strong recommendation from a scientist conducting research on grain legumes at one of the Feed the Future Innovation Labs, the CGIAR Research Centers, or in a developing country national agriculture research organization or university. University and graduate program advisors were selected because of their affiliation with a USAID-funded Innovation Lab supporting grain legume research and their commitment to collaborating with a CGIAR grain legume research scientist in co-supervising a Legume Scholar's PhD thesis research project.
The first Legume Scholars Award recipients are listed below with a brief description of their future research plans. The Legume Scholars Program is still working with the candidates, their U.S. universities, and the USAID Missions to ensure visas and admittance for Fall 2015 program matriculation. Regular updates on their research and progress will be posted on this website under the "Training: Legume Scholars" section of the menu bar on the Feed the Future Innovation Lab for Legume Systems Research's website. Please return for more information and regular updates.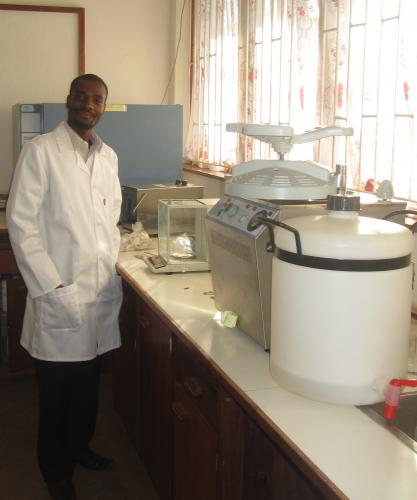 Mr. Aggrey Gama (Malawi) is investigating groundnut value addition and safety with a peanut based beverage, in the Food Science & Technology Department at the University of Georgia under Dr. Koushik Adhikari. Mr. Gama is working with Dr. Agnes Mwangwela of Lilongwe University of Agricultural and Natural Resources (LUANAR) Department of Food Science and Technology. The CGIAR ICRISAT scientist who will be co-supervising Mr. Gama's doctoral research will be chosen in the coming months.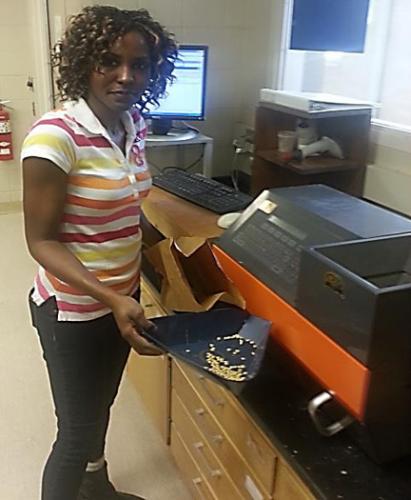 Ms. Rosemary Bulyaba (Uganda) is investigating the soil science of integrated crop management of common bean in the Agronomy Department at Iowa State University under Dr. Andrew Lenssen. Dr. Waswa Boaz and Dr. Robin Buruchara, both from CIAT and the PanAfrican Bean Research Alliance (PABRA), based in Nairobi, will advise Ms. Moenga, along with Dr. Stanley Nkalubo of Uganda National Crops Resources Research Institute NaCRRI.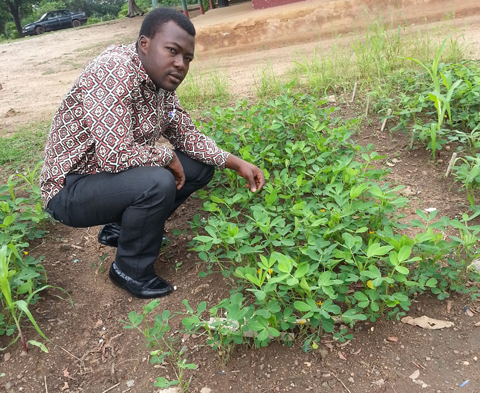 Mr. Isaac Osei-Bonsu (Ghana) is investigating photosynthesis in grain legumes in the Plant Biology Department at Michigan State University under Dr. David Kramer. Dr. Ousmane Boukar of IITA is advising Mr. Osei-Bonsu in his research, including a 2018 research period in Nigeria and Ghana working with Dr. Boukar.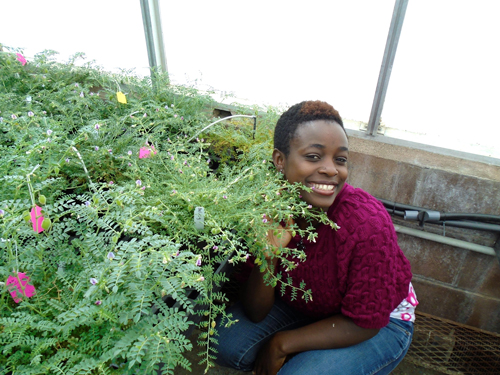 Ms. Susan Moenga (Kenya) is investigating drought resilience of chickpea in the Plant Biology Department at the University of California, Davis, under Dr. Douglas Cook. Dr. Vincent Vadez of ICRISAT is the CGIAR representative advising Ms. Moenga during her PhD program.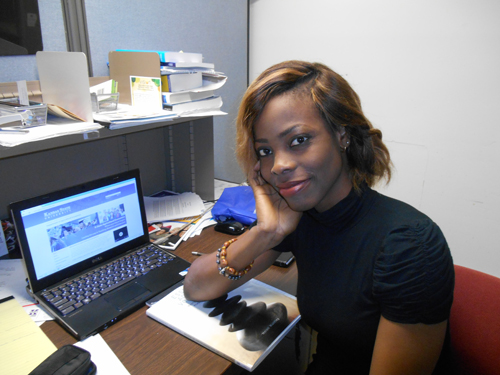 Ms. Pacem Kotchofa (Benin) is investigating the cowpea value chain in the Department of Agricultural Economics at Kansas State University with Dr. Vincent Amanor-Boadu. There has been a staffing change at IITA and so we are determining the CGIAR scientist for collaboration.


The Legume Scholars Program is a partnership between the original CGIAR Research Program on Grain Legumes (now under the CGIAR Research Program on Grain Legumes and Dryland Cereals) and the Feed the Future Innovation Lab for Legume Systems Research on Grain Legumes (Legume Innovation Lab) and Peanut Productivity and Mycotoxin Control (Peanut & Mycotoxin Innovation Lab).
The program specifically targets promising young scientists from developing countries committed to pursuing research careers involving legume crops. Graduates from the program will further strengthen the research capacity of institutions in their home countries committed to the growth and development of the legume sectors through scientific inquiry.
With the advent of this impressive cohort of Legume Scholars, the future of grain legume research looks bright.
For more information about the Legume Scholars Award, contact the Legume Scholars Management Office at Michigan State University at legumescholar@msu.edu.