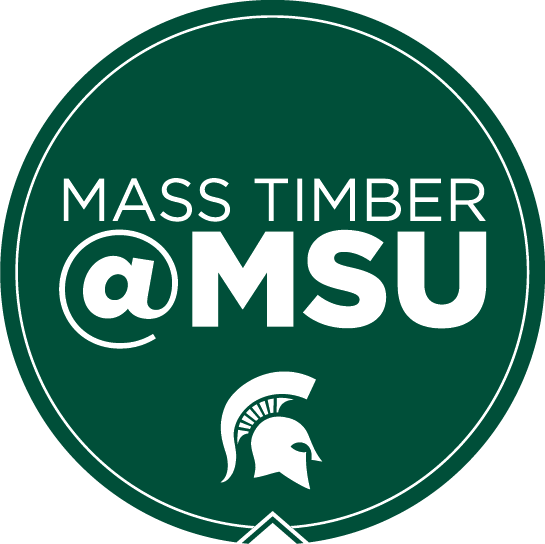 Michigan State University is at the forefront of mass timber trends on campus and as it explores opportunities for industry development in Michigan and industry enhancement across the United States.
The first mass timber building in Michigan is being built on MSU's campus around the former Shaw Lane Power Plant, adjacent to Spartan Stadium. The two new mass timber wings will offer 117,000 square feet of modern teaching labs and are expected to open in spring 2020.
Additionally, faculty in the Department of Forestry and School of Planning, Design and Construction are researching lignin-based adhesives, predictive construction cost and time tools for mass timber buildings, and inclusion of salvaged lumber content in mass timber, all in an effort to support the growth of mass timber in the domestic architecture, engineering and construction industry.