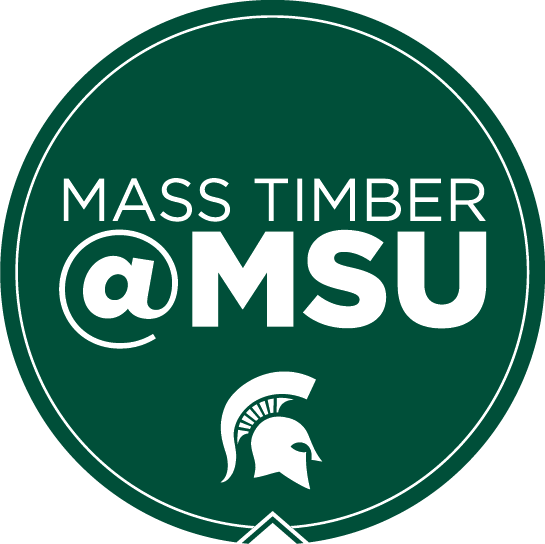 Michigan State University is at the forefront of mass timber trends on campus and as it explores opportunities for industry development in Michigan and industry enhancement across the United States.
The first mass timber building in Michigan is being built on MSU's campus around the former Shaw Lane Power Plant, adjacent to Spartan Stadium. The two new mass timber wings will offer 117,000 square feet of modern teaching labs and are expected to open in spring 2020.
Additionally, faculty in the Department of Forestry and School of Planning, Design and Construction are researching lignin-based adhesives, predictive construction cost and time tools for mass timber buildings, and inclusion of salvaged lumber content in mass timber, all in an effort to support the growth of mass timber in the domestic architecture, engineering and construction industry.
Top Stories

The September 2021 edition of the State of the State Podcast, hosted by MSU's Institute for Public Policy and Social Research featured MassTimber@MSU Director Sandra Lupien. Tune in to learn more about these engineered wood building materials and how they unite forests and the built environment to create beautiful buildings that can be part of comprehensive solutions to climate change.
---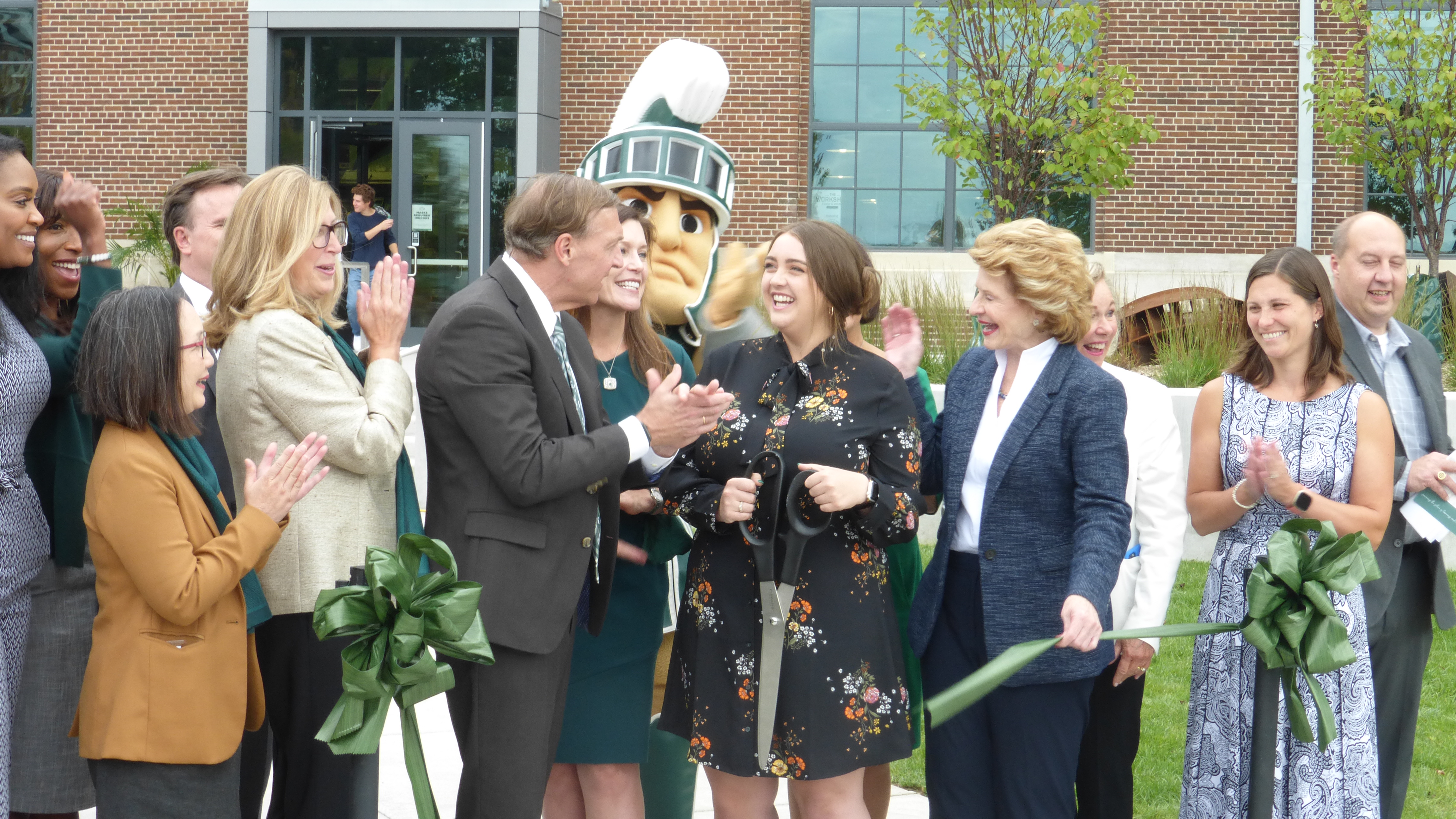 On Friday, September 10, 2021, MSU held a festive ribbon cutting ceremony to celebrate the opening of Michigan's first mass timber building – the state-of-the-art STEM Teaching and Learning Facility.
---
The September 29, 2021 Policy Pathways to Mass Timber for Michigan webinar hosted by MassTimber@MSU and the Michigan Forest Biomaterials Institute (MIFBI) featured guests who shared how policy, collaboration, and leadership have paved the way for mass timber in the Pacific Northwest.
---
On August 25, 2021, MassTimber@MSU Director, Sandra Lupien joined the MSU Extension's Land Use and Planning program's monthly Tribal Planners lunch to provide an introduction to mass timber and why MSU is excited about it for Michigan.
---
---