Convention


The Michigan Inland Lakes Convention: Protecting Lakes Today for Tomorrow was held online
September 14-16, 2022
Every two years the Michigan Inland Lakes Convention brings together passionate lakeshore owners, lake scientists, policy makers, and conservationists to spark new ideas and inspire stewardship of inland lakes. This year's convention theme was "Protecting Lakes Today for Tomorrow", and it took place virtually September 14-16 on Zoom.
The three-day event included more than 45 engaging presentations and workshops focused on specific issues such as fish management, landscaping near shorelines, lake protection and governance, algal blooms, native freshwater mussels, communications, policy, invasive species, lake restoration, and much more. Wednesday and Thursday also included keynote speakers who are regionally recognized for their contribution to the field of lake science and conservation.
The convention is a unique occasion for professionals and lakefront homeowners to learn from prominent lake management and conservation professionals. More importantly, it is an opportunity to learn best practices for the protection and preservation of Michigan's inland lakes.
Agenda
Learn more about the Convention and the sessions offered in our agenda. Additional details and recordings of each session can be found on our abstract webpage.

Keynote Speakers
The first two days of the Convention kicked off with keynote presentations from regionally recognized professionals in the field of lake science and conservation.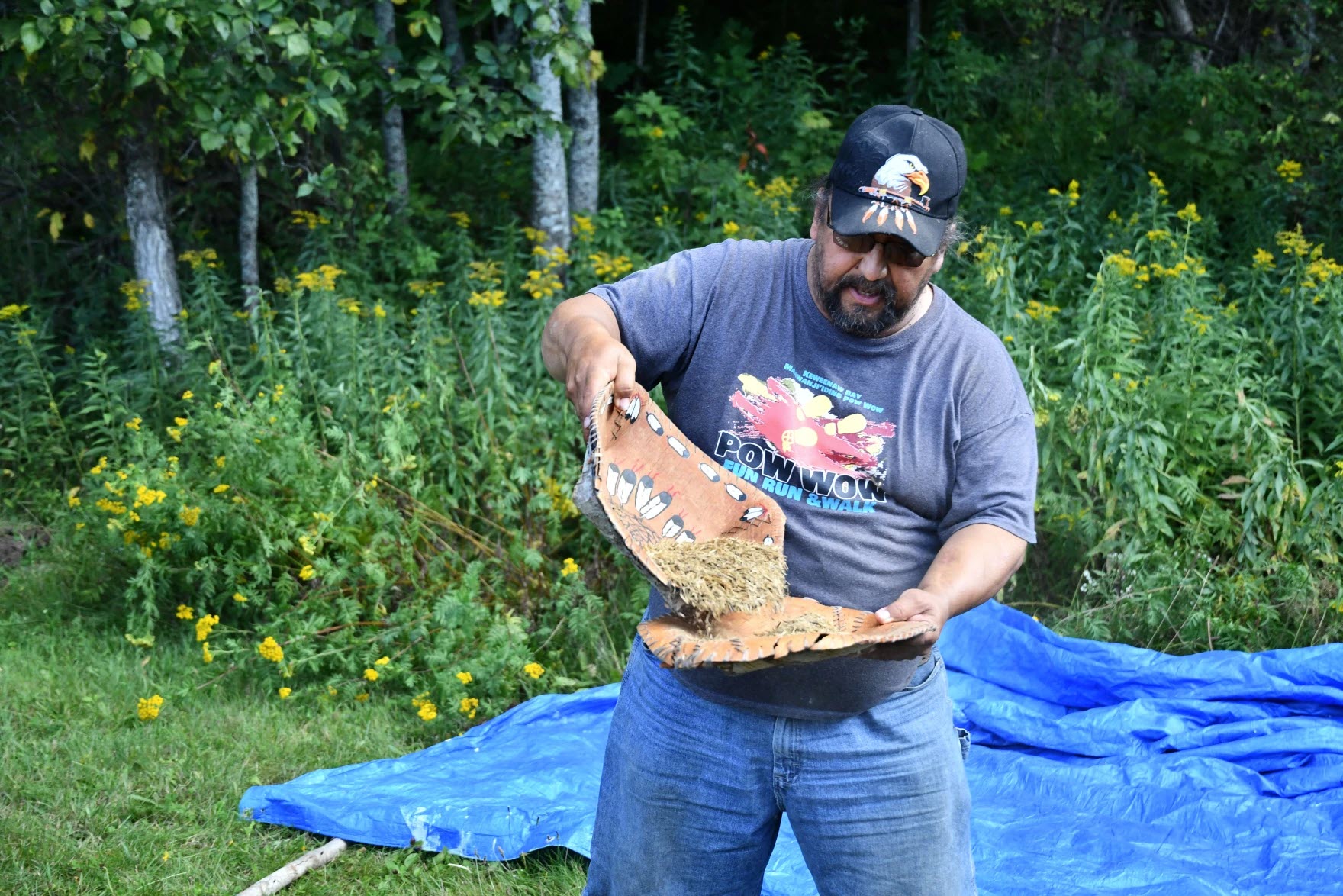 Roger LaBine of the Lac Vieux Desert Band of Lake Superior Chippewa presented How we talk about our earth: Manoomin at 9:00AM September 14.

Roger is an enrolled member of the Lac Vieux Desert Band of Lake Superior Chippewa (LVD) and employed in the Environmental and Planning Department as a Water Resource Technician. He is the recipient of the 2019 Michigan Heritage Award by the Michigan Traditional Arts Program of the University of Michigan and the State of Michigan. He is the current tribal delegate on the Michigan Wild Rice Initiative (MWRI), Co-chairman of the MWRI Education and Outreach subcommittee, Co-Chairman of the Native Wild Rice Coalition, and was a member of the Michigan Department of Natural Resources Wolf Advisory Committee and Moose Advisory Committee. He currently sits as member of the U.S. Ottawa National Forest Interpretive Association (OIA) Board and is an active member of the Three Fires Midewiwin Lodge.
He is active in the preservation of Wild Rice through continued restoration efforts of rice beds for his community on traditional and historic tribal lands and in the surrounding lakes and rivers in the ceded territories. He shares his knowledge through conducting Wild Rice Camps and workshops on his traditional homelands and throughout the Midwest. He was inspired by his Uncle Niigaanash who was also his teacher and mentor.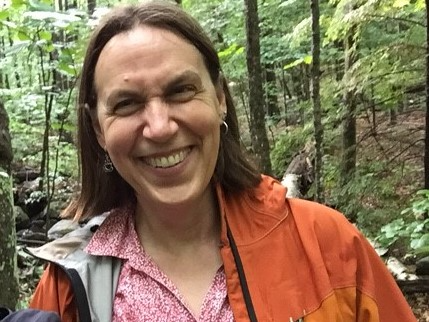 Dr. Emily Stanley, Professor in the Department of Integrative Biology at the University of Wisconsin-Madison presented Taking a long look at lakes: perspectives from the North Temperate Lakes Long-Term Ecological Research Program at 9:00AM September 15.
Emily Stanley is a professor and the Wayland Noland Chair in the Department of Integrative Biology and Center for Limnology at the University of Wisconsin-Madison. Stanley's research examines ecosystem dynamics of rivers and lakes, with an emphasis on water quality and carbon and nitrogen cycling how they are affected by human activities. These efforts have included broad-ranging studies of riverine floodplains, dam removal, and rapid mapping of surface water quality in lakes and rivers. She is the lead principal investigator of the North Temperate Lakes Long Term Ecological Research program, and is also involved in other projects focusing on long-term and large-scale water quality patterns in lakes across the U.S. and greenhouse gas emissions from world rivers. Stanley was named an Aldo Leopold Fellow in 2006, an Ecological Society of America Fellow and a Society for Freshwater Science Fellow in 2018, and she received ASLO's G.E. Hutchinson award in 2018 in recognition of her outstanding and synthetic contributions to our understanding of the roles of hydrology and the biogeochemistry of nitrogen and carbon in lake and stream ecology.
---
Additional Convention Information
The Convention is hosted by the Michigan Inland Lakes Partnership, a collaboration of diverse organizations with a common mission to advance stewardship of Michigan's inland lakes. We convened again September 14 - 16, 2022, to learn and share the latest innovations and ideas in lake stewardship, and to network with others who share our passion for lakes!
Session Recordings
Convention sessions were recorded. You can find them on our abstract page.
Continuing Education Credits
Attendees were eligible to receive up to 14 Pesticide Applicator Recertification credits from the Michigan Department of Agriculture and Rural Development. The credits could be used for either Commercial Core or Category 5 (aquatic). Credits were only available for those who attend the live presentations. Credits available: Sept. 14: 4 credits, Sept. 15: 5 credits, and Sept. 16: 5 credits.
Lake Photography and Creative Arts Contests
Lake lovers across Michigan and beyond submitted inland lake-inspired photos and artistic creations to our photography and creative arts contests.
Lake Trivia!
Everyone was invited to join our Lake Trivia competition! Participants competed for glory and prizes. Take a peek at the list of prizes for Lake Trivia winners!
Convention Contacts
You are welcome to direct any questions you have about the Convention to the event Co-Chairs: Erick Elgin of Michigan State University Extension or Julia Kirkwood of the Michigan Department of Environment, Great Lakes, and Energy.
We also invite you to stay in touch with the Michigan Inland Lakes Partnership by joining our email list, and following us on Facebook, Twitter, or Instagram (Convention hashtag: #MILC2022).
2022 Convention Contributors
Contributors help advance stewardship of our inland lakes through learning, networking, and exchange of ideas. With their support, we can offer an outstanding online program and offer discounted registration to students. Check out our flyer featuring benefits to contributors.
Platinum Sponsors ($750+)


Gold Sponsors ($500)

Silver Sponsors ($250)