County Annual Report
Michigan State University Extension is pleased to make information available to you. Our purpose is to provide educational programs and assistance in Agriculture and Natural Resources, Children, Youth and Family, and Community and Economic Development. If we can be of further assistance, please contact us. You can also view our most recent annual report for more information below: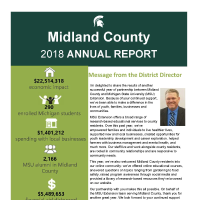 January 15, 2019
MSU Extension Midland County 2018 annual report
FILE DOWNLOAD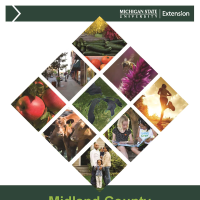 September 21, 2016
We hope you enjoy reading the annual report outlining how MSU Extension in Midland County and throughout the state continue to make Michigan thrive as an excellent place to live, raise a family and conduct business.
FILE DOWNLOAD