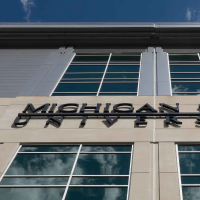 The OD team enhances the long-term health, well-being and performance of MSU Extension. Our objective is to improve the organization's capacity to handle our internal and external operations and relationships. Scroll down to see training opportunties.
Much of the research conducted by AgBioResearch scientists takes place on MSU's East Lansing campus. In addition, there are 18 research facilities located on the south MSU campus.
Events
There are no entries at this time.
Contact Us
446 W. Circle Drive East Lansing, MI 48824
Phone: 517-355-2308
Directions