2015-2016 planning and zoning court case summaries now ready
The annual May 2016 summary of land use court cases is prepared and available to the public.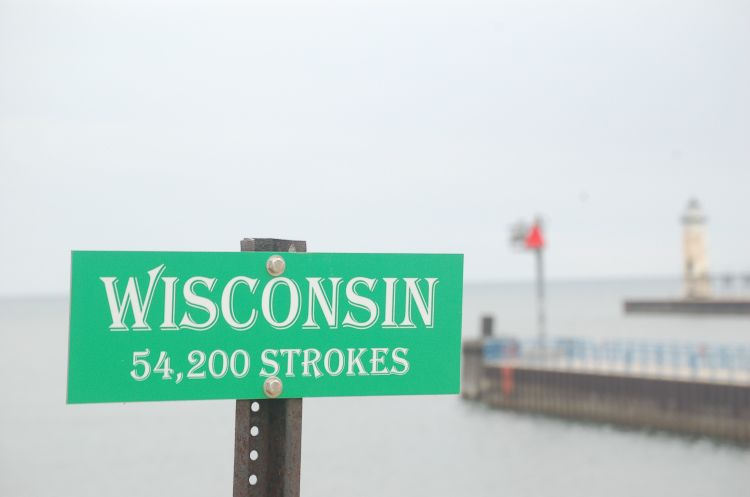 Court cases and legal opinions that focused on land use issues during the past 12 months included sign regulation, regulation keeping of animals, and abuse of local government powers.
Michigan State University Extension has recently completed its annual compilation of planning and zoning court cases and attorney general opinions. The summary entitled Summary of Planning and Zoning Court Decisions, 2016 covers court cases from May 1, 2015 to April 30, 2016 and is now available to view. Each of the cases highlighted below are contained in more detail in the Summary as well as additional cases. Since 2003, MSU Extension has made this annual overview available in a single document format. All summaries from previous years are available at the Land Use Pamphlets web page.
It is vitally important for zoning administrators and professional planners to stay on top of changes in statutes, court cases, etc. concerning planning and zoning. Land use law changes on a regular basis. When an appeals court or Supreme Court publishes an opinion on a land use case, precedent is created – being a "new norm" for how similar situations should be addressed.
The major court case for this past year was Reed et al. v. Town of Gilbert, Arizona, et al. This was a United States Supreme Court ruling expanding the idea that any regulation of signs has to be content neutral. In short, if the code enforcement officer, or zoning administrator, has to read the sign to determine what regulations apply to the sign that is content-based regulation and is not likely to be allowed because It is probably unconstitutional.
This court case has already received a lot of attention, including within these MSU Extension news articles:
Every so often there is a case of what seems like considerable abuse of government power. These cases tend to be costly, embarrassing, and often results in local officials leaving office. This year Paterek v. Village of Armada was heard by the U.S. Court of Appeals, Sixth Circuit. The Village of Armada was held in contempt after it violated a clear and unambiguous court order to issue a Certificate of Occupancy (CoO) for additional business space that conformed with the then existing Special Use permit. Also, because a jury could reasonably find that the defendants-village officials retaliated against the plaintiffs-Patereks for having complained about Village officials, in violation of the First Amendment, the defendants were improperly granted summary judgment on most of the plaintiffs' constitutional claims.
One of the defendant village officials also lost his governmental immunity because the evidence suggested that he "used his government post to harass and retaliate against Plaintiffs by causing tickets to be issued and by denying Plaintiffs the rights bestowed to them under their special use permit"
The last time Michigan had a case of this nature was Paeth v. Worth Township in 2010. These types of cases offer an opportunity as object lessons as to what not to do.
Courts also focused on regulation of keeping of animals. In one case, the Michigan Court of Appeals said when a new farm moves to or starts in a new location it must follow the adopted Generally Accepted Agricultural Practices (GAAMPs) in order to have Michigan Right to Farm Act protection from local government regulation (Williamstown Township v. Hudson).
In another case the keeping of a miniature service horse (specifically trained to assist a disabled person to walk) has to have a "reasonable modification" of the city's ordinance prohibiting horses under the Americans with Disabilities Act (Anderson v. City of Blue Ash, U.S. Court of Appeals, Sixth Circuit).
One case focused on bringing zoning amendments to a popular election. The Michigan Court of Appeals ruled a person has to be a citizen of the respective county to challenge the results of a zoning referendum. In this case the plaintiff was not a resident of the county where the township with the zoning referendum took place and thus could not challenge the outcome of the vote. (Salem Springs, LLC v. Salem Township.)
The Michigan Attorney General issued Opinion No. 7289 that it is okay for a person to be on both the Township [tax] Board of Review and the township planning commission at the same time – that is not an incompatible office. This opinion, reported in a MSU Extension list serve, was timed perfectly to help at least one township government. The township was questioning if a person could serve on both the Tax Board of Review and the Zoning Board of Appeals. When asked, the advice received first was "no," the offices are incompatible. This township was about ask him to step down from the appeals board even though he was a desired member. Then came the list serve about Attorney General Opinion. That was forwarded it to the township supervisor who forwarded it to the township attorney… long story short, the answer was changed.
Other cases during this past year included:
Ordinances must have clear and specific standard(s), not vague standards, for successful enforcement. See Vague or subjective ordinance standards: In the court's opinion they stink! part one and part two.
Michigan state government can do a performance audit of a local government building department including review of permit fees.
Three cases on the Michigan Medical Marihuana Act, including one that provides a step-by-step process and standards for determining if marijuana use immunity (section 4) and affirmative defense (section 8) exists (People v. Hartwick, Michigan Supreme Court).
Unpublished cases include local government can regulate hours of sale of fireworks, repeal of regulation does not erase takings claims, can enforce ordinances on transient rentals, deadlines for appeals of zoning board of appeals to circuit court, open meetings act, and only a court (not local government) can convict and impose fines for zoning violations.
For regular updates on planning and zoning related court cases, attorney general opinions, legislation, research and training opportunities MSU Extension provides an email list-serve for professional planners, zoning administrators, municipal attorneys, and others. For information about that service contact the author.
MSU Extension articles on previous year court case summaries are: