2015 was a super summer on Lake St. Clair
Plano Bassmaster Elite tournament and the Bass, Brew & BBQ Festival drew thousands to Lake St. Clair.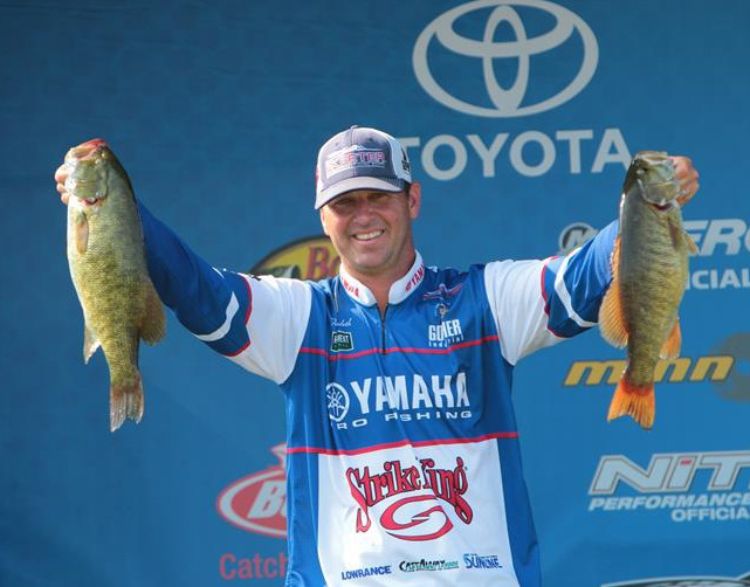 We've said it before – Lake St. Clair boasts a world-class sport fishery. And this summer it was obvious again when the Plano Bassmaster Elite at Lake St. Clair tournament was held Aug. 28-30, 2015. Based out of Lake St. Clair Metropark, one of the great longtime partners of Michigan State University Extension and Michigan Sea Grant, 107 professional anglers took to Lake St. Clair's waters in an attempt to bring back the winning catch of smallmouth bass.
Todd Faircloth took home the top prize – $101,750 – with a four-day total catch of 84 pounds, 7 ounces. "I wasn't really fishing a specific spot, rather it was an expansive area that had all the right components to continue producing 20-pound bags each day," the five-time Bassmaster Elites Series champion explained. Faircloth said he caught most of his fish using a Strike King Z Too jerkbait in the Arkansas Shiner pattern, which shares characteristics of both perch and gobies.
The tournament was highlighted on ESPN and the four-day event was an incredible opportunity to highlight Lake St. Clair as one of the top fishing lakes in North America. Overlapping the tournament's final three days, Lake St. Clair Metropark hosted a public Bass, Brew & BBQ Festival sponsored by the Sterling Heights Regional Chamber of Commerce. The combined tournament and festival did an excellent job of bringing together recreation, tourism and community.
Sea Grant Extension had a booth at the festival featuring Lake St. Clair educational opportunities for students and the public, recreational boating, fishing, and invasive species. An estimated 24,000 people attended the festival this year, and among the youngest enthusiasts was Sheila Selden, daughter of MSU Extension Program Instructor Justin Selden, who was featured sitting on dad's shoulders at the final tournament weigh-in on the festival's Facebook page.
Michigan Sea Grant helps to foster economic growth and protect Michigan's coastal, Great Lakes resources through education, research and outreach. A collaborative effort of the University of Michigan and Michigan State University, Michigan Sea Grant is part of the NOAA-National Sea Grant network of 33 university-based programs.