Environmental Studies and Sustainability (B.S.)
The Environmental Studies and Sustainability major examines resource use and allocation through the lenses of community engagement, sustainability and environmental justice. Students benefit from a broad range of interdisciplinary courses, as well as disciplinary and methods courses carefully selected to enhance students' technical knowledge.
Professional internships, a legacy project and study abroad experiences are encouraged to provide students with experiences beyond the classroom and the campus.
CURRENT STUDENTS: Connect with your academic advisor for advising appointments or to change your major/minor.
Set up a personal meeting to learn more!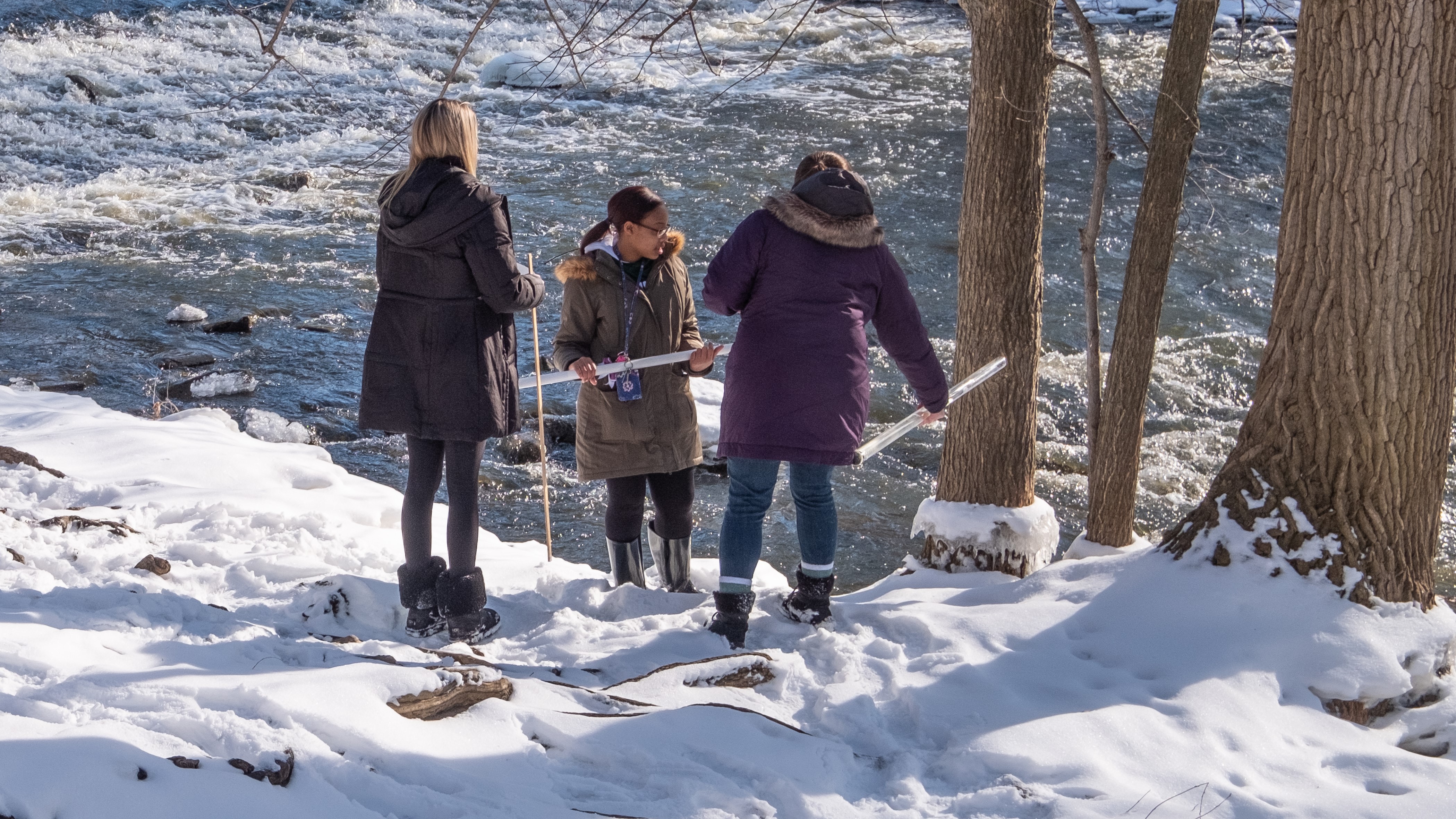 Core areas of study include:
Biology.
Soil science.
Community sustainability.
Tourism and recreation management.
Public policy and grant writing.
Natural resource management.
Community food and agricultural systems.
The Department of Community Sustainability infuses sustainability into all of its majors. Learn more about the Sustainability Core.
Learn more about all the requirements and courses in Environmental Studies and Sustainability.
Apply to Michigan State University!
---
Environmental Studies and Sustainability Graduates
See career outcomes for MSU Environmental Studies and Sustainability graduates, including salaries, top employers and employment locations.
---
Career Opportunities
Environmental Studies and Sustainability prepares students to enter professions in environmental, natural resource, agricultural and community development fields in a variety of career paths.
Educator.
Governmental aid.
Community coordinator.
Nonprofit communications.
Professional or graduate studies.
Faculty members and advisors maintain close relationships with environmental, natural resource, agricultural and community development fields, which can help with internships, scholarships and employment.
---
Student Stories
Published on August 23, 2023
Luke Hurley, ESS major makes the most of his time here in CSUS- double majoring, internship experience, and co-founding the ESSU student organization. As a strong student leader, Luke helps make a welcoming community for all CSUS students.

Published on May 10, 2023
The Community Sustainability honors award winners for 2023 are those graduating students in CSUS who distinguished themselves in leadership, scholarship, and service.
---
Environmental Studies and Sustainability Advisor
Natural Resources Majors