Biosystems Engineering (B.S.)
The Biosystems Engineering program combines biology with engineering to ensure there is safe and plentiful food, clean water, renewable energy and a healthy environment.
Students will learn how to design resourceful solutions to technical problems involving biological components including bioenergy, ecosystems protection, food safety and biosecurity and human health. They may also learn about systems to transform biological waste into energy solutions and processes to detect or eliminate human pathogens from food products.
This is a joint program between the College of Engineering and the College of Agriculture and Natural Resources, and it is accredited by the Engineering Accreditation Commission of ABET.
The MSU Biosystems Engineering undergrad program was ranked #6 in the nation by U.S. News and World Report.
CURRENT STUDENTS: Connect with your academic advisor for advising appointments or to change your major/minor.
Set up a personal meeting to learn more!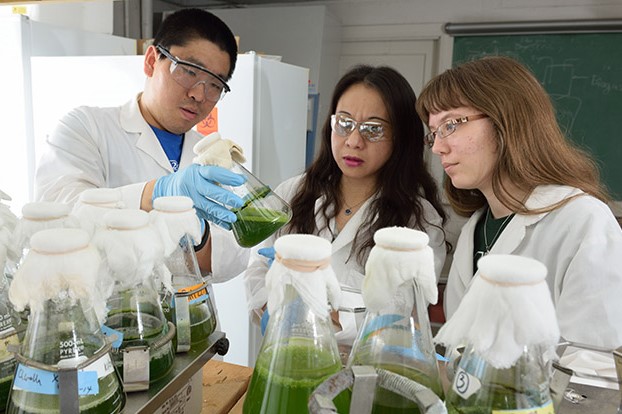 Core areas of study include:
Engineering analysis/design of biological systems.
Microbial systems.
Cell and molecular biology.
Fluid mechanics.
In addition to core areas of study, students have the option to select a concentration to customize the program based on individual interests.
Concentrations include:
Bioenergy and Bioproduct Engineering.
Biomedical Engineering.
Ecosystems Engineering.
Food Engineering.
Learn more about requirements and courses in Biosystems Engineering.
Learn more about Biosystems Engineering and the Department of Biosystems and Agricultural Engineering.
Apply to Michigan State University!
---
Biosystems Engineering Graduates
See career outcomes for MSU biosystems engineering graduates, including salaries, top employers and employment locations.
---
Career Opportunities
Graduates with a degree in Biosystems Engineering enter a broad range of challenging and rewarding careers in engineering, energy, medical, health, environmental and food industries.
Careers include:
Food safety engineers.
Biosecurity technicians.
Biosystems engineers.
Governmental aides.
Ecosystem engineers.
Advisors and faculty members in the colleges of Engineering and Agriculture and Natural Resources maintain close relationships with organizations and companies across multiple industries, which can help with internships, scholarships and employment in different fields.
Scholarship opportunities include:
Students can participate in the annual Biosystems Engineering Showcase as part of their senior design coursework.
Faculty also conduct research in bioenergy, biomedical, ecosystems and food safety areas.
---
Student Stories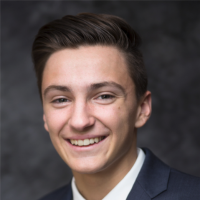 September 2, 2021
Andrew Kearney performed data analysis to help the global food company reduce its environmental impact.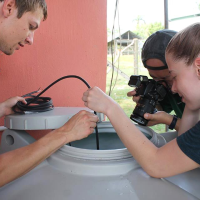 August 24, 2021
Michigan State University's biosystems engineering program collaborates with industry partners to provide real-world opportunities for students.
Biosystems Engineering Advisor
Agriculture Majors
Human Health Majors
Natural Resources Majors