Undergraduate Academic Advising
The department has academic advisors available to meet with students. Students are strongly encouraged to schedule an appointment to meet for curriculum planning and all other issues using the Student Information System. This system allows MSU students to schedule an appointment at their convenience with an academic advisor. MSU students can also call or stop by Room 131 in the Natural Resources Building to schedule an appointment. Walk-in appointments may be available if time permits.
Academic advisors can assist students by providing a variety of services:
Curriculum and schedule planning, adds/drops
Monitoring academic progress toward graduation
Providing information on University, College, and Departmental policies, procedures, resources, and opportunities
Sharing information on integrative studies, transfer credits, scholarships, internship credits, education abroad, student clubs, learning resources, careers
Providing advising and resources for academic difficulty issues
How to use the appointment system:
While the appointment system displays all appointment times that are available, the advisors will accept walk-in advising for those students with quick questions.
There may be a time when you must cancel your appointment (e.g. illness). The system will allow you to do so, but please cancel with at least 24 hours notice and/or contact the CSUS advisors directly to let them know you've canceled, so other students may take advantage of the time slot. See below for contact information.
Instructions for making an appointment on the Student Information System
Log on to https://student.msu.edu/.
Navigation: Student Homepage > Academic Progress > Advising/Tutoring Appointments
Advising appointments you have previously scheduled will appear in the list. To schedule a new appointment, click Create New Appointment.
Complete the following fields in the New Appointment section. (Note: Initially, you may not see all of the fields. Additional fields will appear based on the selections you make.)

Category: Select Advising.
Advising/Tutoring Unit: Select the College of Agriculture and Natural Resources.
Appointment Reason: Click the magnifying glass to look up and select your major/minor/program from the list. Available option(s) will be based on the Advising Unit selected above.
Appointment Duration: Will default to 30 minutes.
Additional Information: Enter more details to help the advisor prepare for the appointment.
Appointment Type: Click the drop-down and select an appointment type (Zoom, Phone, etc.).
Click Select Advisor.
View Advisor/Tutor name and Location. You can use the Next Days hyperlink to see more available dates for the advisor.

Michael is an advisor for AFNRE majors.
Crystal is an advisor for SPRT majors, and a secondary advisor for ESS majors
Jeane is an advisor for ESS majors

For the date displayed, click the Time Selected (Choose Time) drop-down to select a time for your appointment.
Click Select Time. You will be returned to the Advising Appointment page. At the bottom of the page, review the advisor/tutor name, location and any notes from the advisor/tutor before booking the appointment.
Review special instructions added by the advisor.
Click Book It!
An email confirmation will follow, and both the advisor and student will see an invitation appear in their respective Office365/Outlook calendars. Confirm your appointment in your Outlook Calendar.
Instructions for cancelling an appointment on the Student Information System
Log on to https://student.msu.edu.
Select Advising/Tutoring Appointments.
On the left, select My Appointments. Then select the appointment you wish to cancel.
Scroll down and select Cancel Appointment on the bottom left.
Confirm that you are canceling your appointment.
Your confirmation will appear.
Academic Advisors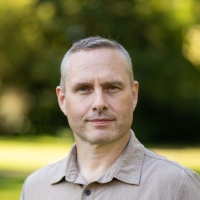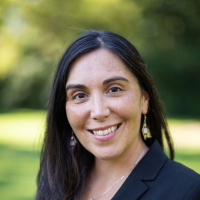 Teaching Specialist / Academic Advisor / Internship Coordinator
mill1879@msu.edu
Forms