2018 Grapevine powdery mildew fungicide resistance survey
Help MSU conduct a survey for fungicide resistant powdery mildew populations.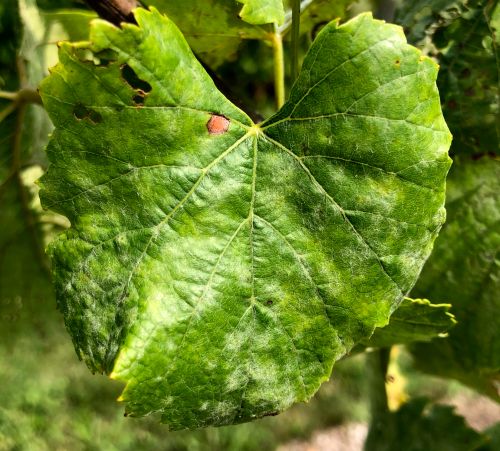 Due to current weather conditions, there is significant powdery and downy mildew disease pressure throughout Michigan. Powdery mildew in grapes (caused by the fungus Erysiphe necator) can reduce vine growth, yield, quality and winter hardiness (Photo 1). This time of year is when fruiting bodies (chasmothecia) of powdery mildew begin to form on leaf surfaces (Photo 2).
Many types of foliar fungicides are used to control grapevine powdery mildew and one extremely important group is strobilurin fungicides (FRAC code 11). You may recognize these fungicides by their trade names including Abound (azoxystrobin), Flint (trifloxystrobin) and Sovran 50WG (kresoxim-methyl), as well as products that contain a portion of strobilurin fungicides such as Pristine (pyraclostrobin and boscalid) and Quadris Top (difenoconazole and azoxystrobin). These strobilurins were first labeled in the early 2000s in grapes and are prone to resistance development.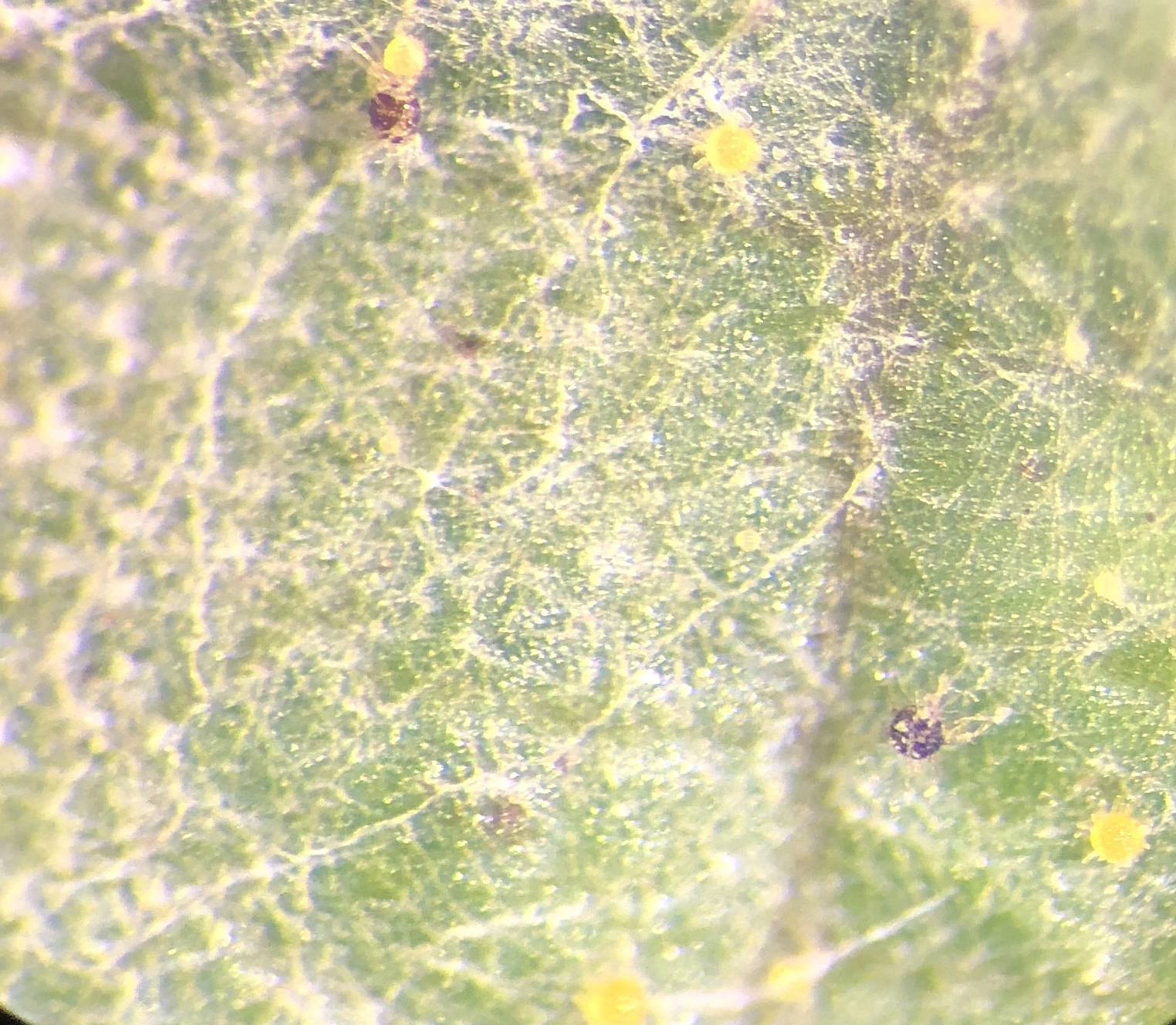 Photo 2. Developing chasmothecia on leaf surfaces of Vignole grapes. Photo taken Aug. 17, 2018, by Tim Miles, MSU.
This year, Michigan State University as a part of the Fungicide Resistance Assessment, Mitigation and Extension Network (FRAME) is conducting a survey throughout the state for strobilurin resistance. The MSU Small Fruit Pathology Laboratory along with collaborators at the USDA-ARS in Corvallis, Oregon, have developed a molecular biology test to quickly and rapidly identify powdery mildew resistance isolates and this year we want to look at Michigan populations. The last time this survey was conducted was 2009 and resistance was found at that point as well (Photo 3).
On this note, MSU is looking for your help. If you are interested in helping us and receiving a mailer to test your grape powdery mildew samples in your vineyard, please email me at milesti2@msu.edu. The process is simple and requires only a few minutes to take a sample and place your sample in an overnight mailer back to Michigan State University. The plan is to make these results available before the end of the year so you can make management decisions for next year's growing season.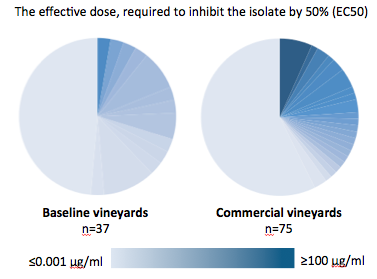 Photo 3. Fungicide resistance survey results from 2009. Baseline or untreated vineyards and commercial vineyards were both sampled during this time (L. Miles et al., 2012. Plant Dis.).