2020-2021 Michigan planning and zoning court cases are available
The annual 2020-2021 summary of Michigan planning and zoning court cases is now available to the public.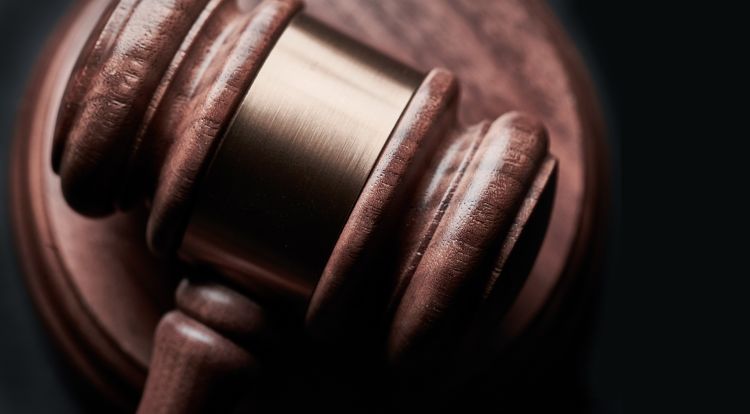 Each year, Michigan State University Extension land use educators compile a set of cases specific to planning and zoning. The 2020-2021 "Summary of Select Michigan Planning and Zoning Court Cases" includes cases from the Michigan Supreme Court, Michigan Court of Appeals (published and unpublished), and the Federal Appeals Court (6th Circuit).
Community planning and zoning is performed within a nuanced body of law that seeks to balance private property rights with public interests. Reading court decisions helps planners to understand how the courts interpret and apply the law and supports a state-of-the-art planning and zoning practice.
A running theme for 2020-2021 was the aggrieved party standard. A party must meet the aggrieved standard to challenge a decision of the zoning board of appeals in Circuit Court. Based on Olsen v. Township of Chikaming, to be considered aggrieved, a party must demonstrate they suffer special damages or a unique harm not common to other similarly situated property owners. It appears only the court can determine in the final instance whether a party is aggrieved, irrespective of a previous determination by a board or zoning administrator; and the interpretation of what constitutes aggrieved appears to be rather narrow.
Just one out of five court cases in this year's case summary involved plaintiffs that met the aggrieved party standard. The single case meeting the aggrieved party standard was Baker v. Township of Bainbridge. The other aggrieved party cases were Ansell v. Delta County Planning Commission (published), E. Grand Rapids Homeowners Alliance v. City of E. Grand Rapids, Town v. Township of Mayfield, and Grandview Beach Assn. v. County of Cheboygan. Most of these cases contain other legal questions, but failing to meet the aggrieved party standard is part of the outcome.
In Connell v. Lima Twp. (published), the Court of Appeals determined the trial court erred in applying the aggrieved party standard to a conditional rezoning request- a legislative decision. When appealing a legislative act, "plaintiffs were not required to exhaust administrative remedies or show that they were aggrieved parties."
Another theme was the various rulings allowing for zoning regulation in relation to the Michigan Medical Marihuana Act (MMMA) of 2008 after the Michigan Supreme Court decision, DeRuiter v. Byron Township, 2020. In Charter Twp. of York v. Miller (2021), the Court of Appeals reversed their previous ruling that found the ordinance does not conflict with the MMMA. The Court of Appeals took a similar turn in Charter Twp. of Ypsilanti v. Pontius finding that the Township's ordinance allowing growing or dispensing of caregiver-grown medical marijuana in the Light Industrial zone was legal after DeRuiter.
Finally, in the published case Brightmoore Gardens, LLC v. Marijuana Regulatory Agency, the Court of Appeals upheld the Marijuana Regulatory Agency's (MRA) set of administrative rules, which allow a community to opt-out of the Michigan Regulation and Taxation of Marihuana Act (MRTMA) or regulate marijuana establishments during the 90 days the MRA considers an application.
More cases may be of interest to those in the planning and zoning community, including:
Content-neutrality for signs (6th Circuit Court of Appeals): International Outdoor Inc. v. City of Troy
Using drones for zoning enforcement: Long Lake Township v. Maxon*
Sand and gravel mining, moratorium: Metamora Twp. v. American Aggregates of MI, Inc.
Petitioning an interim zoning ordinance: Sandstone Creek v. Township of Benton*
Short-term rentals: Pigeon v. Ashkay Island, LLC, and People of the City of St. Clair Shores v. Dorr
Nonconformities: Canton Inv. & Dev., Inc. v. Charter Twp. of Canton, and Randazzo v. Lake Twp.
Takings: Three Rivers Metal Recyclers, LLC v. Township of Fabius
Open Meetings Act (Removal from Meeting): Cusumano v. Dunn
(*published case)
Note that published Court of Appeals cases and Supreme Court decisions are legally binding on future interpretation of the law. Unpublished Court of Appeals decisions are not binding but are instructive of how the courts interpret or apply the law.
For regular updates on planning and zoning related court cases, attorney general opinions, legislation, research and training opportunities, MSU Extension provides an email list-serv for professional planners, zoning administrators, municipal attorneys and others. For information about that service, contact the author.
Previous year court summaries are also available:
2019-2020 planning and zoning court cases
2018-2019 planning and zoning court cases
Court case summaries on this website date back to 2003.
The MSU Extension Government and Community Vitality team offers training for elected and appointed officials for improved effectiveness in several areas, including various public policy issues, regulation, strategies and more. By working together with local elected and appointed officials, and interested citizens, MSU Extension is able to provide education on critical local and state issues.