4-H around the world: Canada
4-H grows youth into leaders within the U.S. and beyond. Let's explore 4-H in Canada.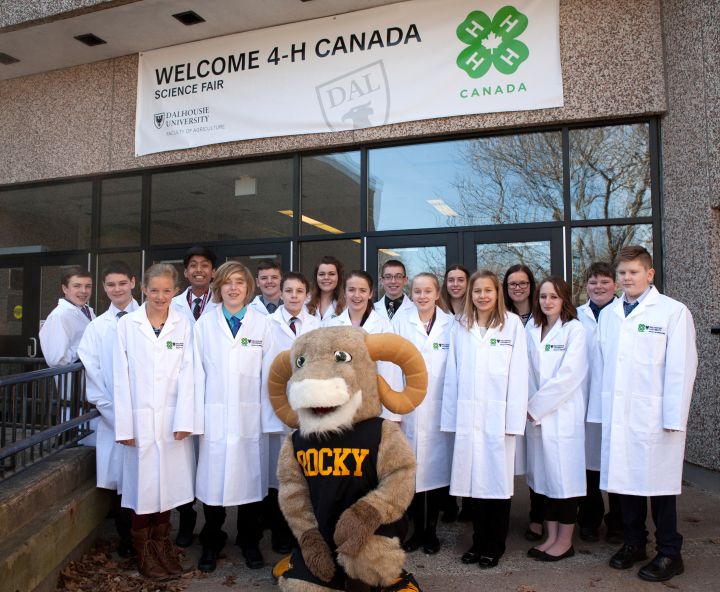 4-H in Canada began in Roland, Manitoba, in 1913 as a community-based organization dedicated to the growth and development of rural youth, improvement of agriculture and enrichment of rural life. The creation of the not-for-profit was inspired by energetic and idealistic individuals, including agriculture officials and dedicated school teachers, who were committed to ensuring young, rural Canadians learned the skills required to succeed on and off the farm. Sustainable agriculture and food security has since remained integral to 4-H in Canada programming.
Today, 4-H Canada is recognized as a leading resource for Canadian youth to grow into interested, caring and confident leaders through their "Learn to Do by Doing" philosophy. Programming has expanded into areas related to the environment, healthy living, communications, community engagement, science and technology. Through 4-H Canada, over 24,500 members and 7,700 volunteer leaders are empowered through a fun, inclusive and caring environment.
July 11-14, 2017, marks a special opportunity for 4-H'ers across the globe, including Michigan 4-H'ers, to connect with 70 countries tied together by a commitment to positive youth development. 4-H Canada will be hosting the second Global 4-H Network Summit in Ottawa, Ontario. Professionals, youth and other delegates will be representing a global movement of over seven million youth. The Global 4-H Network Summit also coincides with Canada's 150th confederation anniversary, a year-long celebration on Canadian heritage.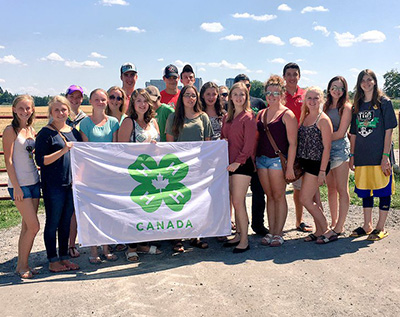 Connect with our Canadian 4-H friends on Facebook, Twitter and Instagram, or visit their 4-H Canada website to learn more.
Follow the Global 4-H Network Summit's Twitter and Instagram, or visit their Global 4-H Network Summit website to learn more.
Michigan State University Extension and the Michigan 4-H Youth Development program help to prepare youth as positive and engaged leaders and global citizens by providing educational experiences and resources for youth interested in developing knowledge and skills in these areas. To learn about the positive impact of Michigan 4-H youth leadership, civic engagement, citizenship and global/cultural programs, read our 2015 Impact Report: "Developing Civically Engaged Leaders."
Other global educational opportunities can also be found on the MSU Extension Global and Cultural Education webpage. For more information about 4-H learning opportunities and other 4-H programs, contact your county MSU Extension office.
Other articles in this series
Did you find this article useful?
---